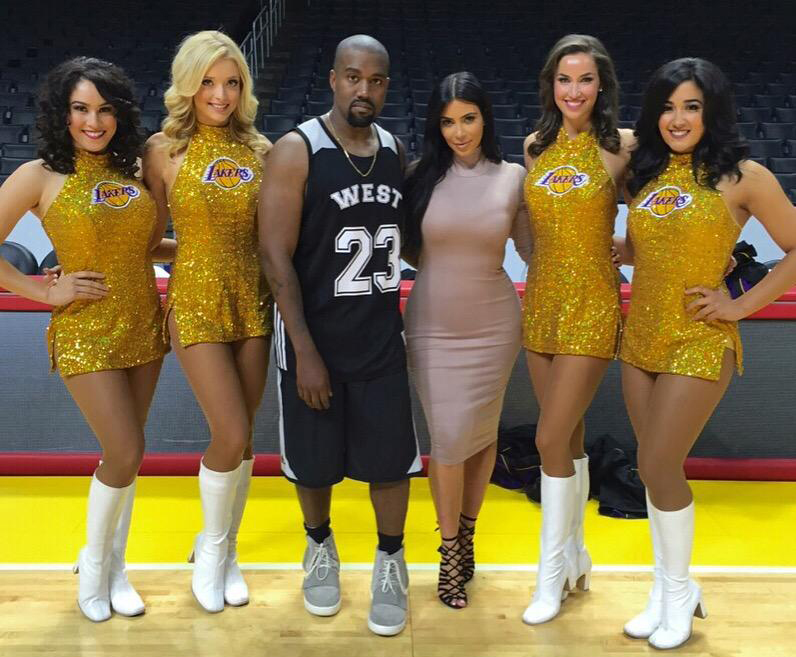 by Brendan Dunne
Kanye West's 38th birthday celebration today includes playing basketball at the Staples Center in his adidas Yeezy Boost sneakers.
It also includes a birthday cake shaped like the NBA Larry O'Brien Championship Trophy and a tune of "Happy Birthday" sung by John Legend.
Apparently the elaborate celebration was set up in part by Kanye's wife Kim Kardashian, who can be seen in the below videos alongside him in the desolate-looking basketball arena.
No word yet on how Kanye actually performed in the adidas Yeezy Boost sneakers. We'll have to wait till Jeff Teague brings them out in the NBA to see how court-ready they actually are.