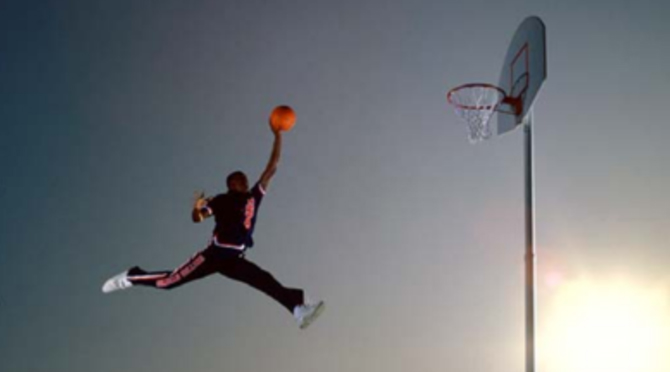 by Brendan Dunne
The lawsuit over the infamous Jumpman logo used on Air Jordan products came to an end last week when the federal judge presiding over the case dismissed it.
U.S. District Judge Michael W. Mosman decided that photographer Jacobus Rentmeester, "has shot another brick and failed to meet the objective test for copyright infringement."
The Oregonian reports that Mosman didn't find Rentmeester's original photo and Nike's photo to be similar enough for the latter to qualify as copyright infringement.
"The only arguably original part of Mr. Rentmeester's selection and arrangement," Mosman wrote in his opinion, "is that the photograph was taken outside as opposed to inside a gym."