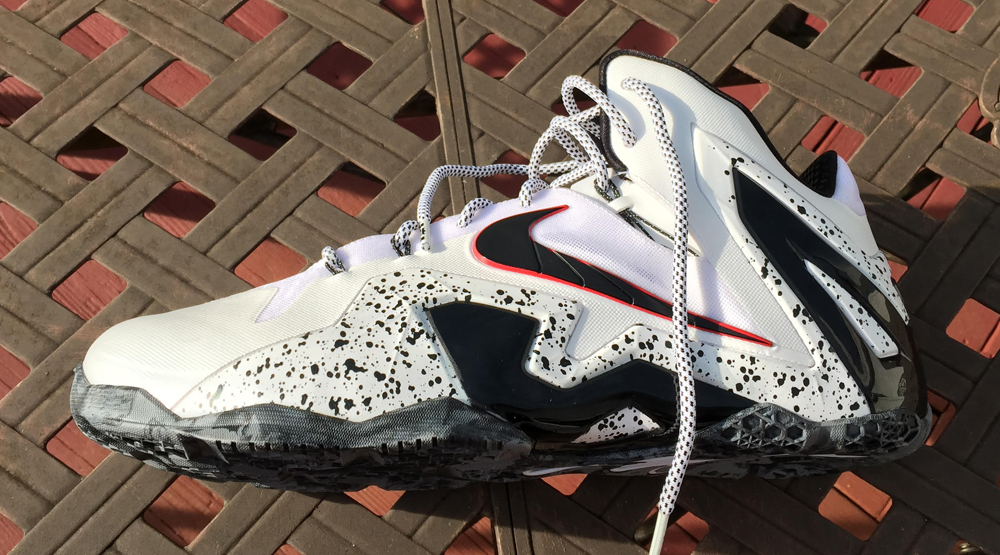 by Brendan Dunne
When we spoke with spelling bee champ and sneakerhead Gokul Venkatachalam following his co-champion finish at the 88th annual Scripps National Spelling Bee, he mentioned that he was looking for a sneaker endorsement.
He doesn't have a contract yet, but he did get sent a very special package from LeBron James. Gokul, 14, actually wore a LeBron James jersey under his shirt during the National Spelling Bee and he's been a fan of the NBA player since he was seven years old.
LeBron's camp reached out to Gokul following the spelling bee. After heading back home to St. Louis, Gokul received two boxes of footwear. One, from the LeBron James Family Foundation, had a pair of LeBron's Nike LeBron 11 Elite player exclusives. The other, from the Cleveland Cavaliers, had a pair of the LeBron 12 "All Star" signed by LeBron with the special message: "Congrats on being spelling 'B' champ." The packages also contained Cavs gear, Beats headphones, and other goodies.
Aside from these special Nike LeBrons, Gokul hasn't had any time since the spelling bee to pick up sneakers. Instead, he's been devoted to a post-championship press circuit that's barely allowed him to be home.