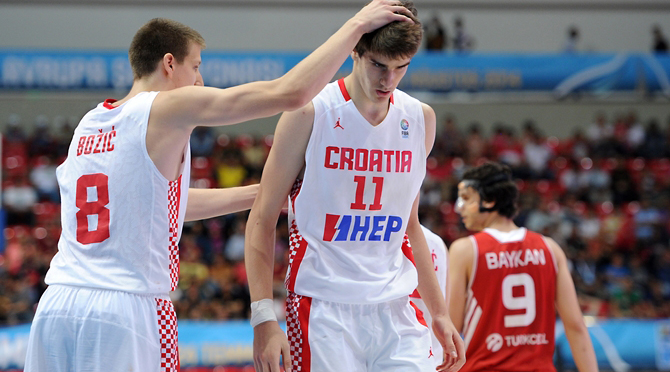 by Brendan Dunne
Croatian forward Dragan Bender is leaving his spot on the Croatia men's national basketball team over a sneaker dispute.
The Croatian Basketball Federation has a contract with Jordan Brand, meaning that all it's players wear Jordan-branded apparel and play in Jordan sneakers. This didn't sit well with Bender, who has a contract with adidas and refused to wear Jordans on court. The team told him that, "If he cannot play in Jordan Brand, he cannot play," and so Bender will be missing from the roster during the upcoming 2015 FIBA U19 World Championship. FIBA reports that Bender was anticipated to be one of the stand out players at the tournament.
As rosters were finalized before the dispute, the Croatia men's national basketball team will play with just 11 players.