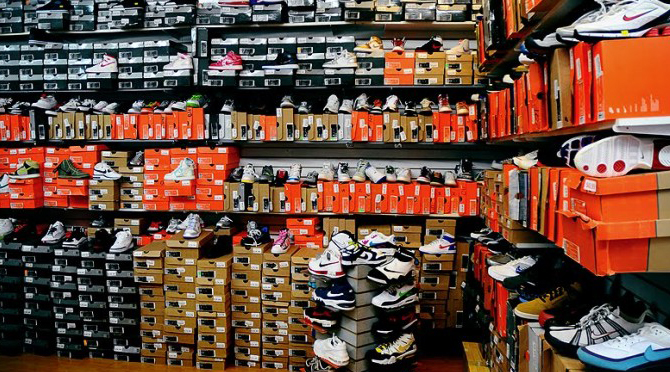 by Brendan Dunne
The police department in Mansfield, Mass. just came up on a stash of $35,000 worth of sneakers.
The shoes were seized during a drug raid at the residence of Derek Gomes, 27, who is now facing charges of possession of a controlled substance with intent to distribute – the police also found more than $2,000 in prescription pills when they hit his apartment this week.
How Gomes obtained the sneakers, 168 pairs in total, is under investigation.
Here's to hoping they go up for sale like this already infamous collection of repossessed pairs.
via The Sun Journal