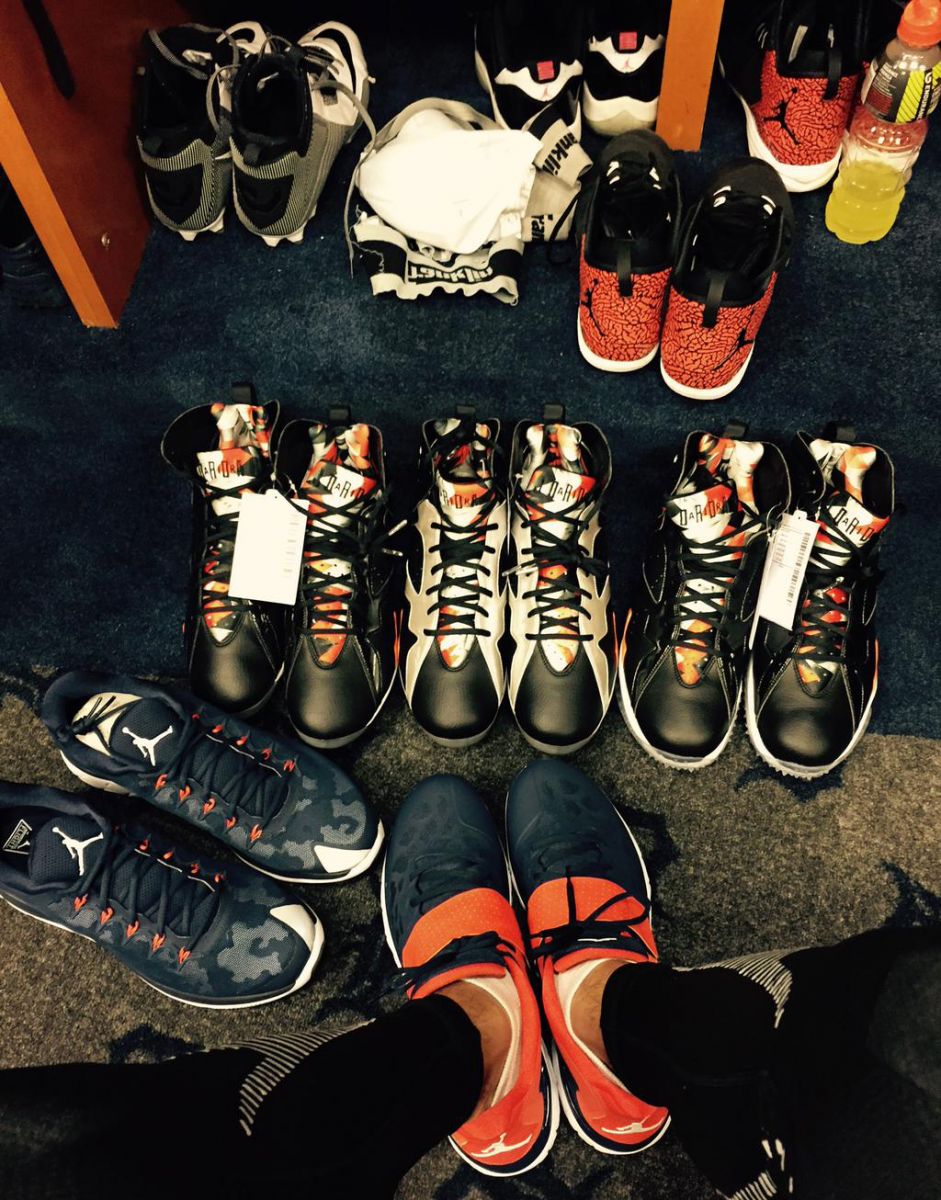 by Brendan Dunne
There are some Air Jordan 7s this year that will be less easily attainable than others.
The upcoming "Champagne and Cigars" Jordan 7s for example likely won't be too easy to acquire based on the precedent set by last year's Jordan 6s with the same theme. Way more impossible to track down though is this set of Jordan 7 player exclusives shown off by Jordan Brand athlete David Price.
The pairs for the pitcher manage to mimic his Detroit Tigers colors with the graphics on their Huarache bootie liners. It's safe to assume that the left and middle pairs are cleated versions, while the right has a more off-field appropriate turf bottom.