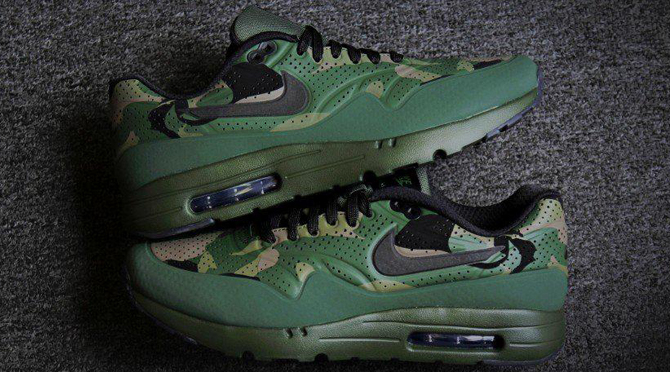 by Brendan Dunne
The Nike Air Max 1 Ultra Moire hasn't done much experimenting yet with graphic looks, although this sample suggests that it's happening.
The sneaker wears a camouflage look the likes of which would no doubt be celebrated given how hard the Nike Air Max "Camo Country" pack hit. There doesn't seem to be any country affiliation on this pair, so chances are low that it's a distant relative of that Air Max pack.
There's no word yet on whether this Nike Air Max 1 Ultra Moire "Camo" version will see a retail release.