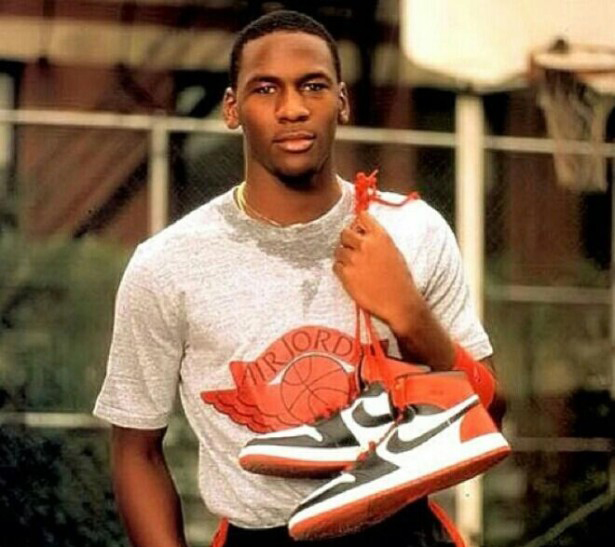 by Brendan Dunne
As important as the Air Jordan 1 was back in 1985, the sneaker wasn't a huge step forward for Nike in terms of technology.
Subsequent shoes in the line would do more to push the envelope with their materials, but the big innovation for the Air Jordan 1 was its striking black and red colors. The bright colors were famously banned by the NBA, which allowed Nike to mythologize and create more interest in the model.
In a chat with Tinker Hatfield and Mark Smith at the Air Jordan 30th anniversary event in Paris last week, Michael Jordan took some time to explain just how important the palette was.
"The league hated them because of the color for the difference in uniform — you had to wear white shoes or black shoes," Jordan said. "But we went out on a limb with the black and reds..that made it different to what was on the market and the people absolutely loved it."
The conversation, broadcast live via Periscope and now preserved by Gary Warnett in transcription form, had some other gems from Jordan.
Jordan also talked about the "Bred" nickname, which has sometimes been a polarizing term amongst collectors.
Get the full recap on the epic conversation between Michael Jordan, Tinker Hatfield, and Mark Smith over at Gwarizm.