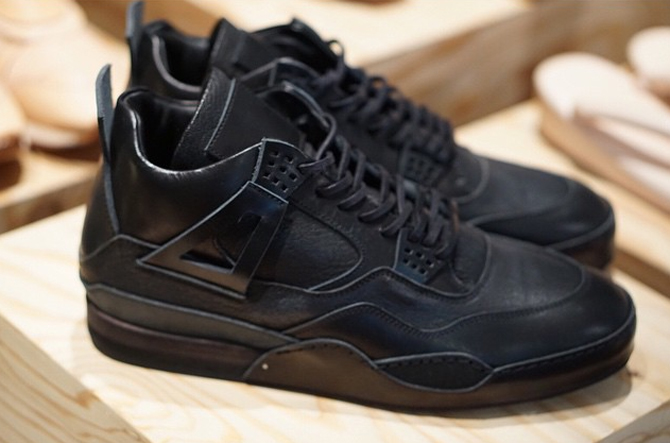 by Brendan Dunne
Hender Scheme doesn't exactly have a wide range of color options for its high-end ripoff sneakers.
For the most part its models arrive in that nude leather look, although some pairs have been available in black previously. The Japanese brand will soon double down on its black offerings with the likes of this set, which includes a black Hender Scheme Air Jordan 4. There's also a black leather version of the New Balance 1300 homage in the midst.
One of the novel characteristics of Hender Scheme's sneakers is how they change with age, with the light leather usually turning tan after a few months of wear. It's unclear though if a similar affect can be achieved with these pairs, which are already as dark as it gets.
Sole Collector will provide an update when these new Hender Scheme sneakers show up in stores.