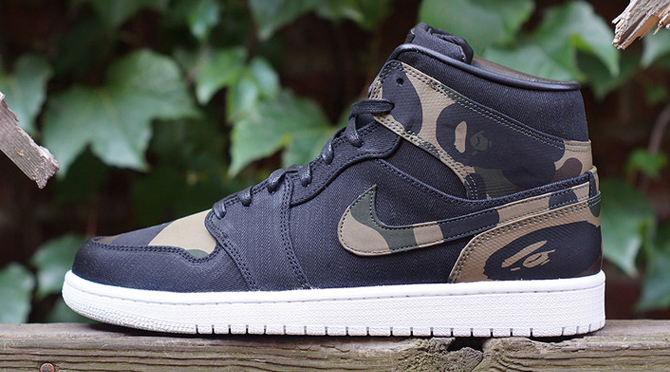 by Brendan Dunne
A BAPE x Air Jordan 1 is the kind of project that would never actually come out as an official Air Jordan collaboration.
Sure, Jordan Brand has been more willing in recent years to team up with outside entities, but those entities have steered clear of streetwear imprints like Nigo's A Bathing Ape. It's up to creators like JBF Customs then to make the designs, which he's done here with this BAPE x Air Jordan 1.
The custom sneakers, which are constructed using fabrics from BAPE jackets and denim from BAPE jeans, are up for grabs now via JBF Customs for $1,500.