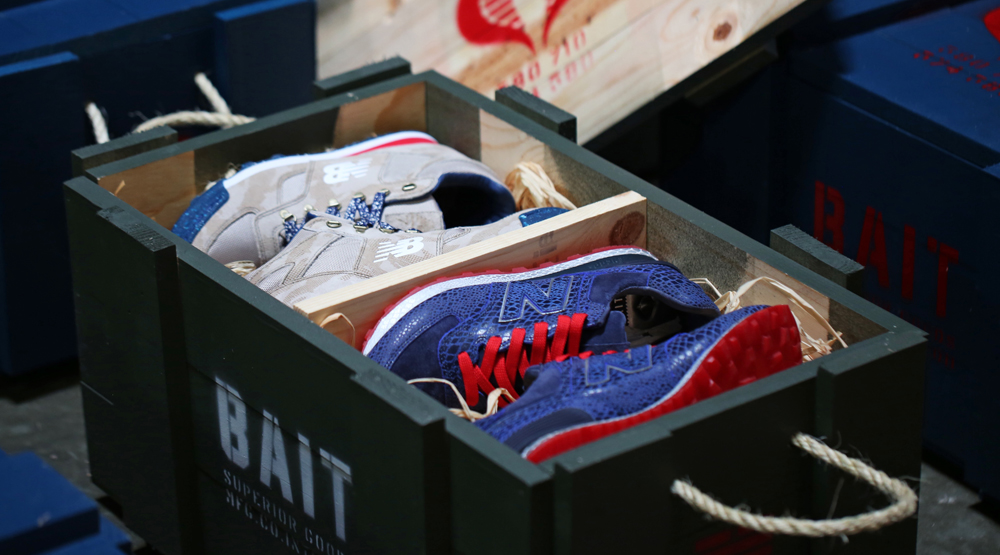 by Brendan Dunne
The new BAIT x GI Joe x New Balance duo of special sneaker release is not skimping on the packaging.
Both the New Balance 574 "Cobra Commander" and the New Balance H710 "Roadblock" will be available in these special ammo crate cases, which hold up to four sneakers, to the first few customers who purchase both pairs as a pack. The reason for the four sneaker slots? BAIT has promised that it has two more sneakers coming from its GI Joe collection with New Balance.
60 crates total will be available between BAIT Diamond Bar, BAIT Los Angeles, BAIT Seattle, and BAIT San Francisco.
BAIT is also giving away laser-etched GI Joe dogtags and Cobra Commander coasters to the first 30 customers to purchase a pair on the June 20 release date. In addition, 300 randomly selected customers who buy both through the online raffle will receive both of the special edition items with their order. The online raffle for the BAIT x GI Joe x New Balance pack is open here.