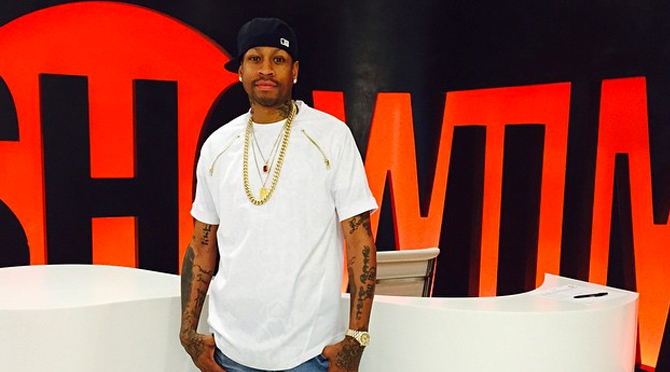 by Brendan Dunne
Allen Iverson's lifetime endorsement with Reebok includes a $32 million trust fund that Iverson can't access until he turns 55 in 2030. But according to a new book, he might be losing half of that money due to marital issues.
In a new unauthorized biography of Iverson titled Not a Game: The Incredible Rise and Unthinkable Fall of Allen Iverson, author Kent Babb explains that the 76ers All-Star made an agreement in 2010 with his then-wife Tawanna that centered on the fund. According to the book, Iverson signed a postnuptial agreement when he and Tawanna began their divorce process where he agreed to forfeit the entire $32 million to her if he violated its terms. The agreement was initiated by Iverson in hopes that he could win his wife back by proving himself a good husband. Terms of the agreement included:
Can not cheat or have children outside of marriage.
No physical or verbal abuse.
Must attend marriage counseling.
Must speak to therapist about drinking and gambling problems.
Can never gamble again.
Must be home by midnight.
Must discuss any purchases over $5K.
In the book, Babb says that Iverson failed to lived up to the terms. So, Tawanna finalized the divorce process and is now entitled to the entire $32 million Reebok fund – although she's apparently decided to give him half of the money when it's available in 2030.