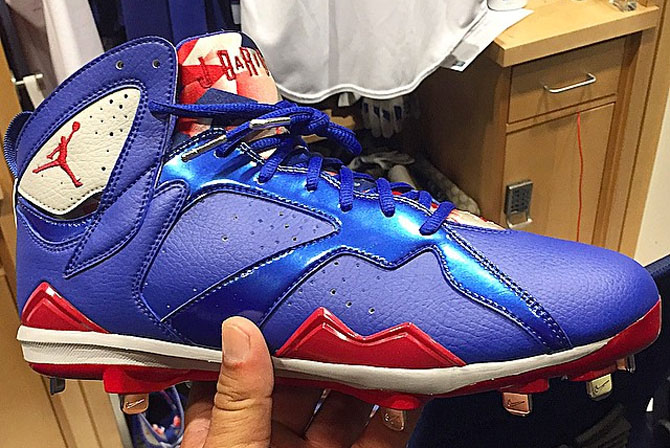 by Brandon Richard
After spending the early part of the season wearing Mike Trout's signature cleats, Dodgers shortstop Jimmy Rollins is finally back in his Jordan Player Exclusives — for good reason.
Here's a close look at Rollins' brand new Air Jordan 7 cleats, styled in the Dodgers' classic red and royal scheme. Grey adds to the look along the ankle and midsole.
Detroit's David Price also showed off his Air Jordan 7 PEs earlier this season.