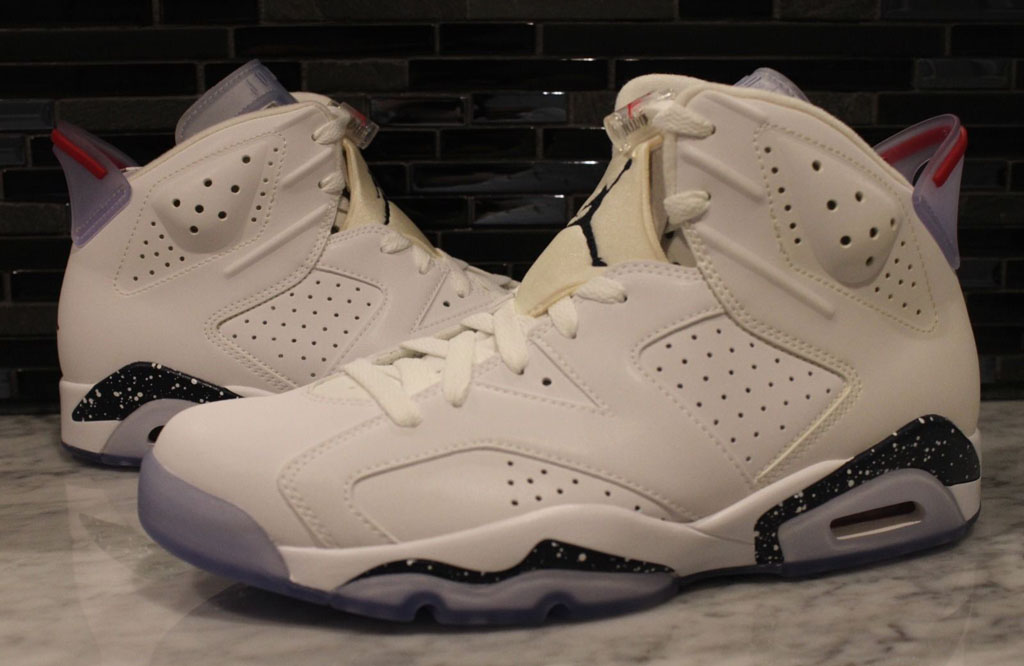 by Brendan Dunne
The Air Jordan 6 "World Cup" pair is one of those not intended for public consumption, and one that hardly ever surfaces online.
The sneaker was made for the United States men's national soccer team and given to players on the squad during their run deep in the World Cup in 2014. Official photos of the sneakers popped up via Nike last year, but the brand said very little about the shoe.
It's showing its face again via this wild auction, which is asking for a whopping $10,000 – a price that's even more insane when one realizes the shoes have been worn. Then again, only 30 pairs of this "World Cup" Jordan 6 are rumored to exist. These are up for grabs over on eBay.
UPDATE 6/18: Though said to be extremely limited, the "World Cup" Air Jordan 6 is once again available on eBay. This time, the shoe is in a size 8.5 and can be had for $9,975 for best offer.