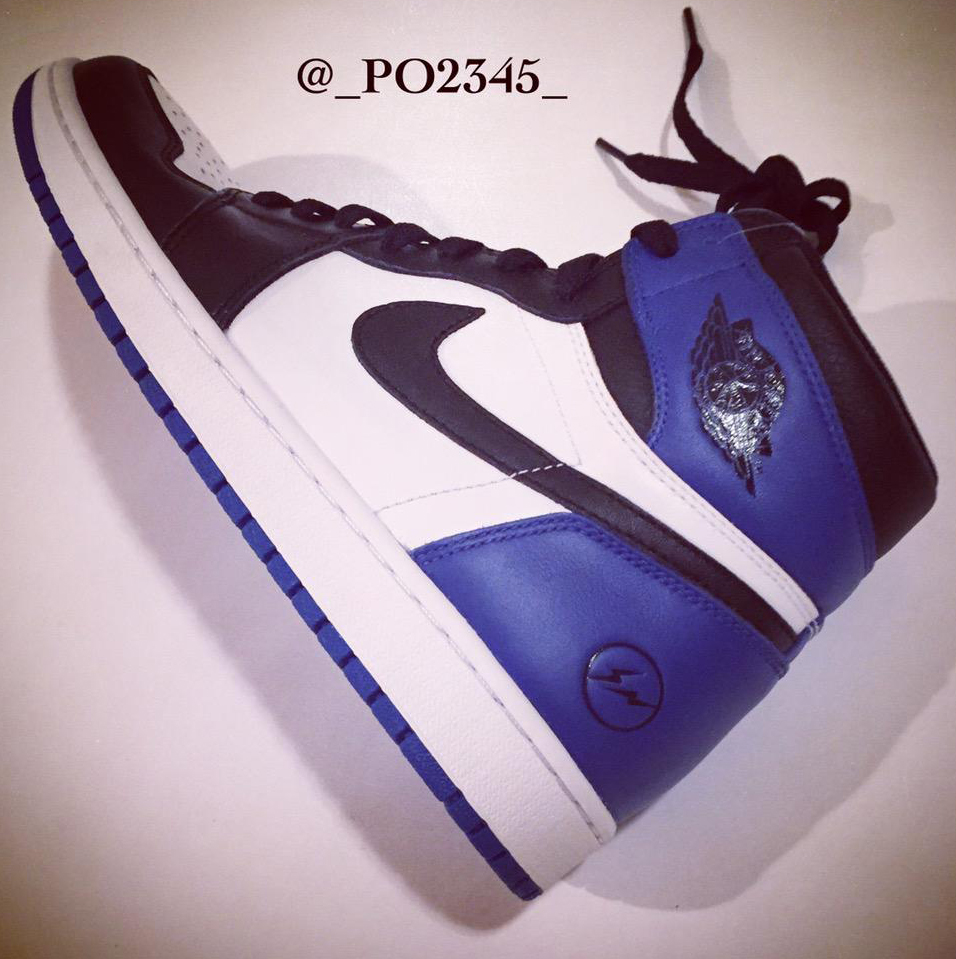 by Brendan Dunne
The Fragment x Air Jordan 1 is already a rare sneaker, but there's a version out there that's even tougher to track down than the retail one.
That would be the pair shown here, which has a black Fragment logo stamped onto the heel instead of the blue one from the retail release. According to the owner of the pair, the reason for the difference is that this is one of the friends and family promo versions made by Jordan Brand.
It looks like not many of these special Air Jordan 1s have escaped the hands of friends and family either, as there isn't a single one on eBay amongst all the fragment x Jordan 1 listings.