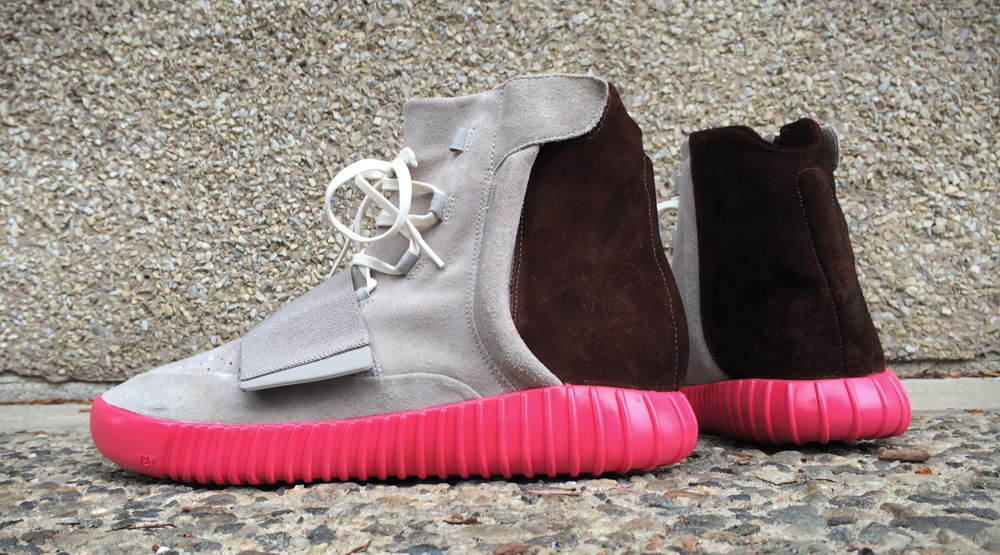 by Brendan Dunne
It seems that the adidas Yeezy Boost won't be spending any time referencing the handful of colorways that are most strongly associated with Kanye West's footwear of old.
That can't stop customizers from connecting the dots though. Mache, for example, recently received a special order request from a customer who wanted an adidas Yeezy Boost pair done up to look like the grey/pink version of the Kanye West x Louis Vuitton Jasper.
The result, shown here, is likely one of the more colorful creations will ever see for Kanye's first adidas sneaker. Don't expect anything like this to hit at retail.