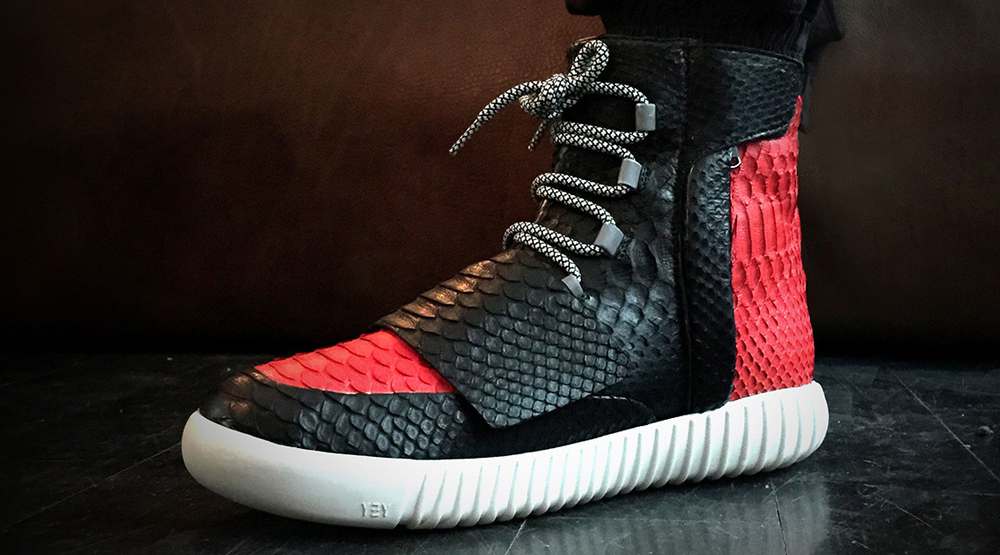 by Brendan Dunne
Despite not having been around for very long, the adidas Yeezy Boost has already had plenty of custom remixes.
This one ends up particularly strange as connects Kanye's current adidas situation with his Air Jordan love of old via a black and red colorway. What's more, the creation, from Modern Vice, replaces the suede uppers with an exotic python look that makes the whole thing feel like a page ripped from the book of JBF Customs.
On the plus side, this adidas Yeezy creation will raise some money for charity. Modern Vice will auction the sneakers off in the future, with proceeds going to the Boys & Girls Club of America.