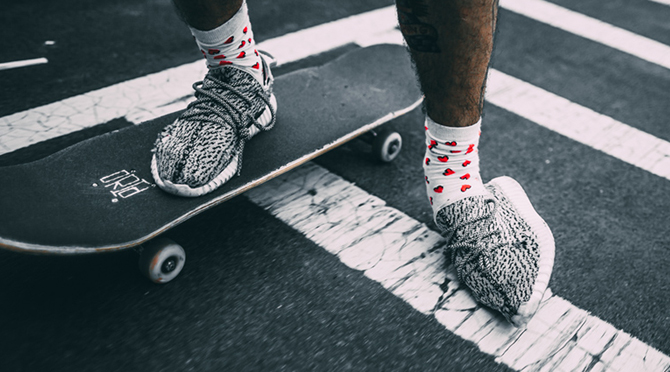 by Brendan Dunne
It's safe to say that most of the people who bought the adidas Yeezy 350 Boosts over the weekend will be incredibly protective of the sneakers, making sure to keep their investment out of harm's way.
Then there are those who will actually use the shoes for their intended purpose and wear them. All the way on that side of the spectrum is the team at skate site Jenkem, who decided to thrash a pair while skateboarding around NYC this weekend.
They even went the extra mile to make sure the shoes got cooked, scraping them on the grip tape, throwing them under a bus, and finally tossing them in the trash at the end of the clip.
Who knew that Kanye West's adidas sneakers could be used for activities as diverse as skateboarding and ballet?