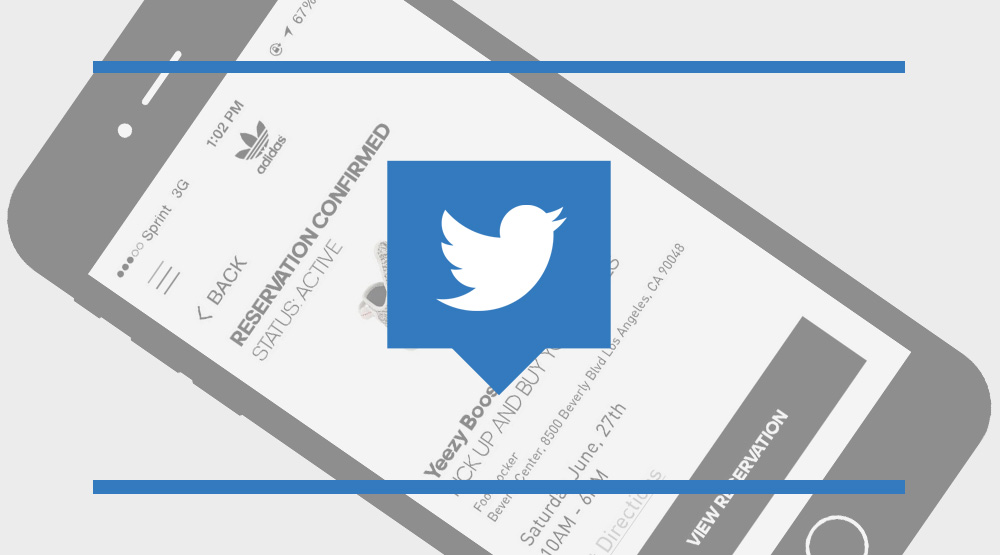 #AskSneakerheads: If you miss out on the Yeezy Boosts, what are you spending that money on?

— SoleCollector.com (@SoleCollector) June 25, 2015
Today, sneakerheads had their first opportunity to lock down the new adidas Yeezy 350 Boost low-top through the brand's Confirmed app. As expected, the large amount of interest in obtaining Kanye West's latest sneaker caused problems for those trying to secure a pair. Then reality set in: while being sold at more than 300 stores worldwide, the Yeezy 350 Boost is still going to be a tough shoe to buy. However, there is a silver lining — $200 not spent on Yeezys is $200 that could be spent on something else. But what? We took to Twitter to #AskSneakerheads what they have lined up for Plan B.
@SoleCollector Impulse buy a pair of grails I've been looking for.

— J. Montemayor (@JCIEM) June 25, 2015
@SoleCollector 1500 plus watch!! I work for Adidas an it's hard to get a pair smh

— JoeMoney (@Joebudd22) June 25, 2015
@SoleCollector Shattered backboard 1's or Nike x Pigalle Dunks this weekend.

— Brian Reyes (@BrianReyes918) June 25, 2015
@SoleCollector hit the strip club

— Shemar Sulal (@YoungKobe2324) June 25, 2015
@SoleCollector one of those IO HAWK things JR smith & Chief Keef was on

— Yound_SneAd (@_FOAMS_4B) June 25, 2015
@SoleCollector blow it all like Scott Storch

— ΣDDIΣ?MΩΠSTΣR (@EDZiLLUH) June 25, 2015
@SoleCollector Batman Arkham Knight. Any of you guys played it yet? Heard it's dope.

— Shirod Ince (@Solesupplyerrod) June 25, 2015
@SoleCollector rue villa bottle rockets

— Quévon (@Kwaveon) June 25, 2015
@SoleCollector Rent.

— Neil Sharma (@NeilJaguar) June 25, 2015
@SoleCollector Paying off my credit cards from all the other drops this year lol

— matt snider (@mattsnider65) June 25, 2015
@SoleCollector child support

— Wolf Haley (@SavasaurusRexx) June 25, 2015
@SoleCollector fake yeezy boosts

— Zeezus (@PZdoes_it) June 25, 2015
@SoleCollector SOMETHING with boost tech. Maybe Y-3s?

— Ryan Curtis (@Ryan_Curtis12) June 25, 2015
@SoleCollector all white Ultras

— 13 (@WeaveTracks) June 25, 2015
@SoleCollector Saving my money, no need to spend it if you strike out

— Jordan Wong (@JordaanWong) June 25, 2015