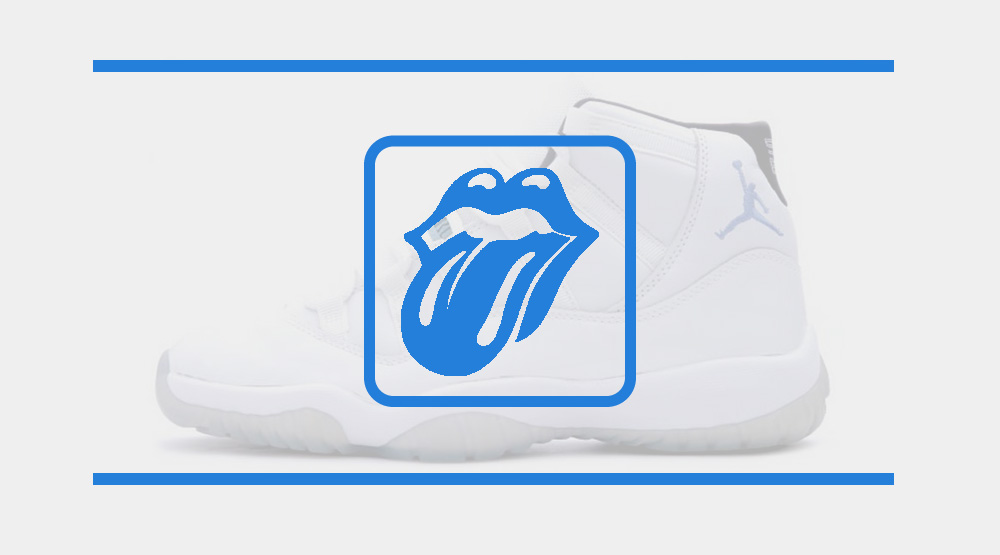 The act of licking sneakers (in sneakerhead culture) began in 2004, when Fat Joe famously appeared on an episode of MTV Cribs. On the show, he licked the sole of his 'Olympic' Air Jordan 7 from 1992 to emphasize the fact that it had not been worn.
But even the most deadstock shoe has been handled several times over by the time it travels from the factory to the buyer's house. And anyone who's ever worked in a stockroom knows that a lot of things involving hands and feet happen to sneakers before they're sold. Things that would make one think twice the next time time he or she did it for the 'Gram.
Sneaker licking is gross. It was mildly amusing (and an iconic moment) when Joe did it, but it's time to put it to bed. As a hopeful farewell, here are the 20 worst examples of the offense found online.
20. Air Jordan 7 'Olympic'
---
19. Nike Air Max 90 'Infrared'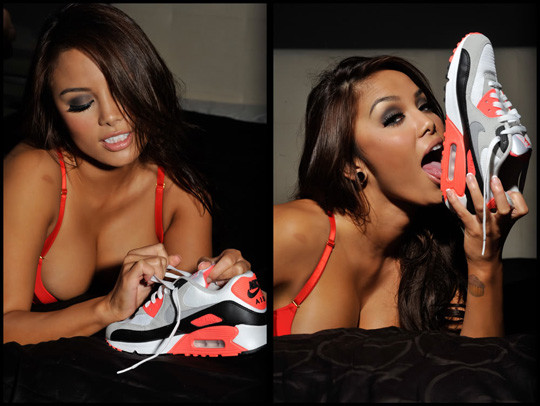 ---
18. Air Jordan 5 Retro 'Oregon'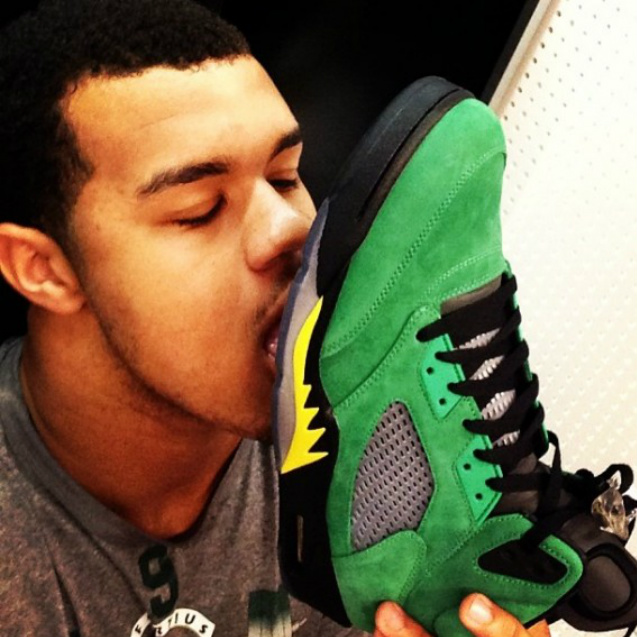 ---
17. Air Jordan 6 Retro White/Infrared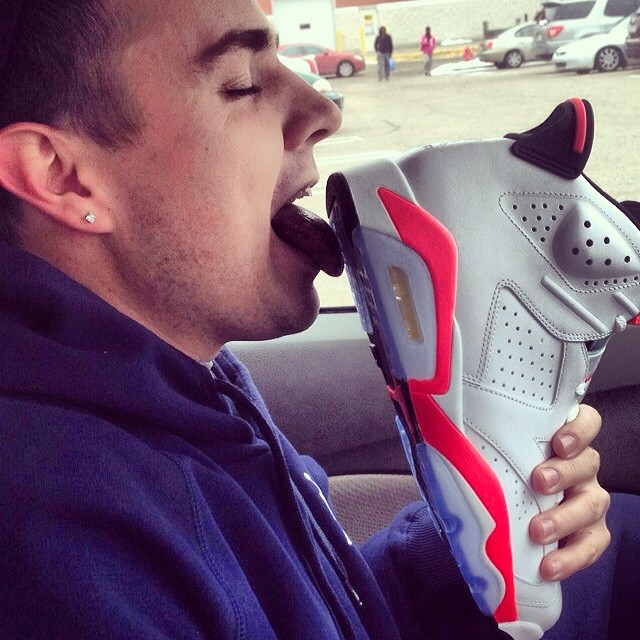 ---
16. Air Jordan 4 Retro 'Tour Yellow'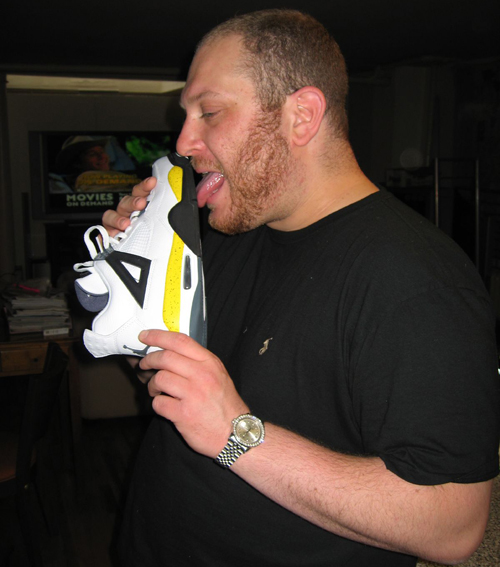 ---
15. Air Jordan 7 Retro 'Cardinal'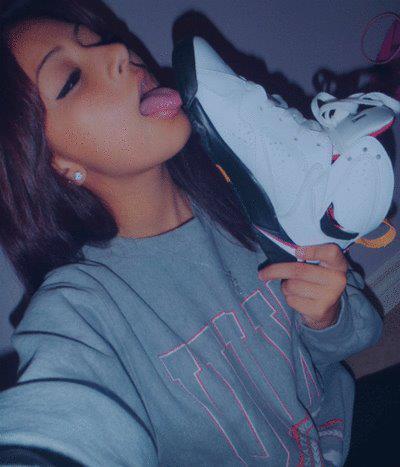 ---
14. Air Jordan 11 Retro 'Bred'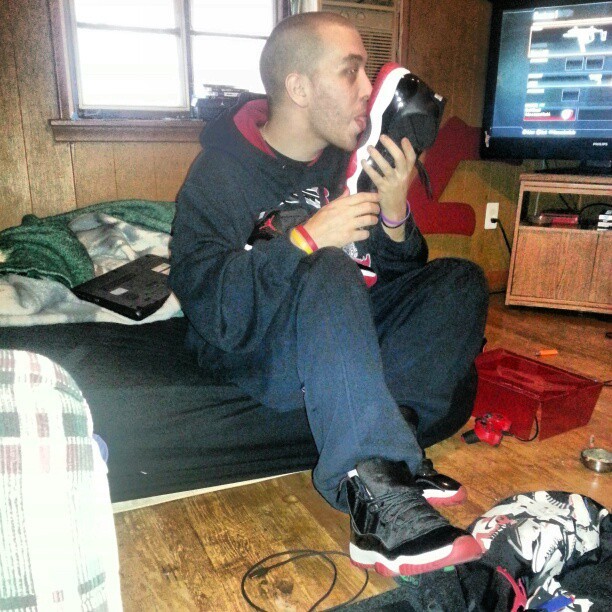 ---
13. Air Jordan 3 Retro 'Cement'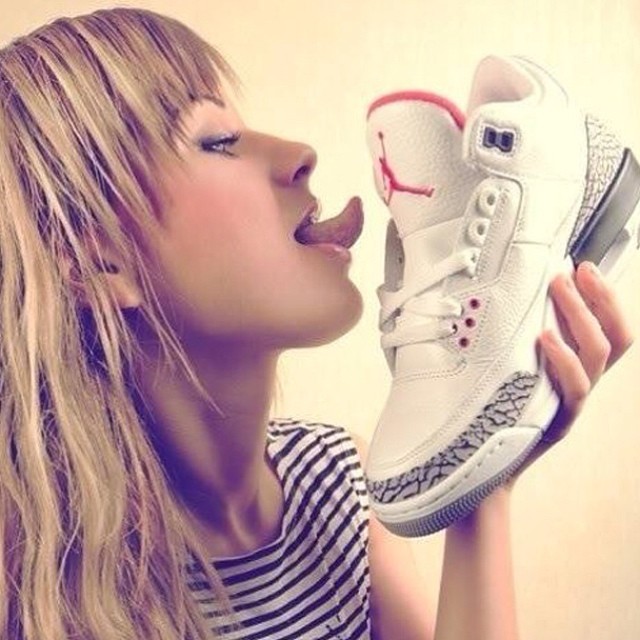 ---
12. Nike Kobe 6 Prelude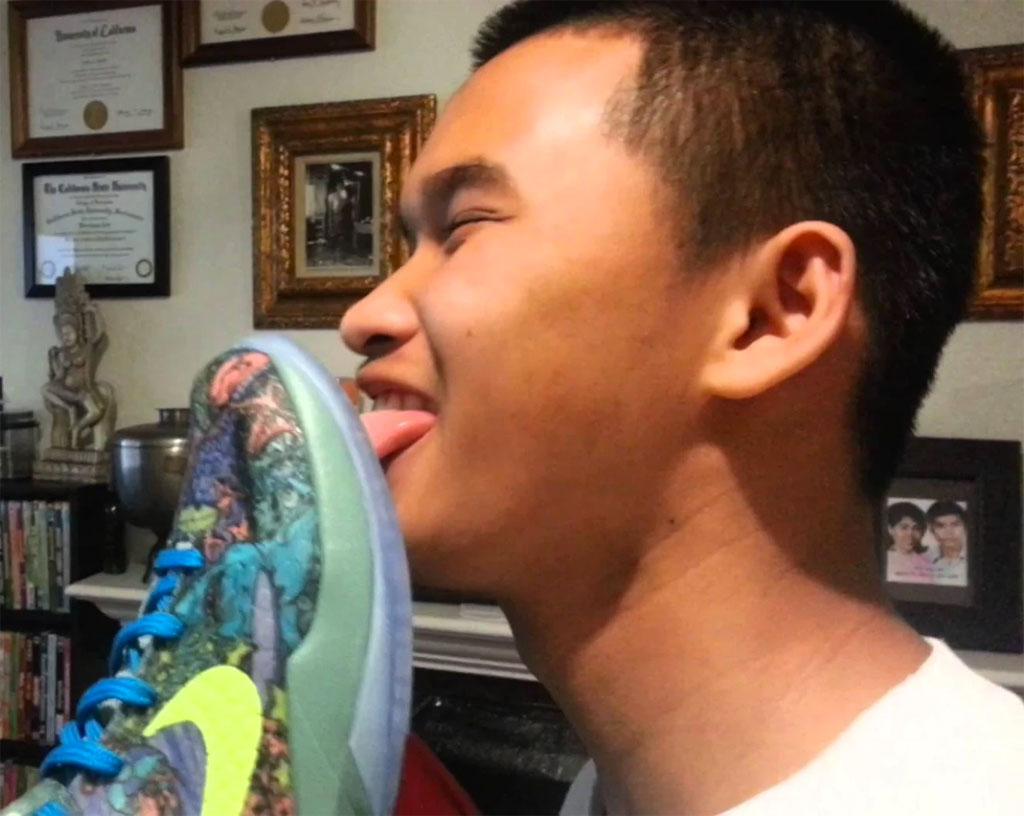 ---
11. Christian Louboutin Spiked Flat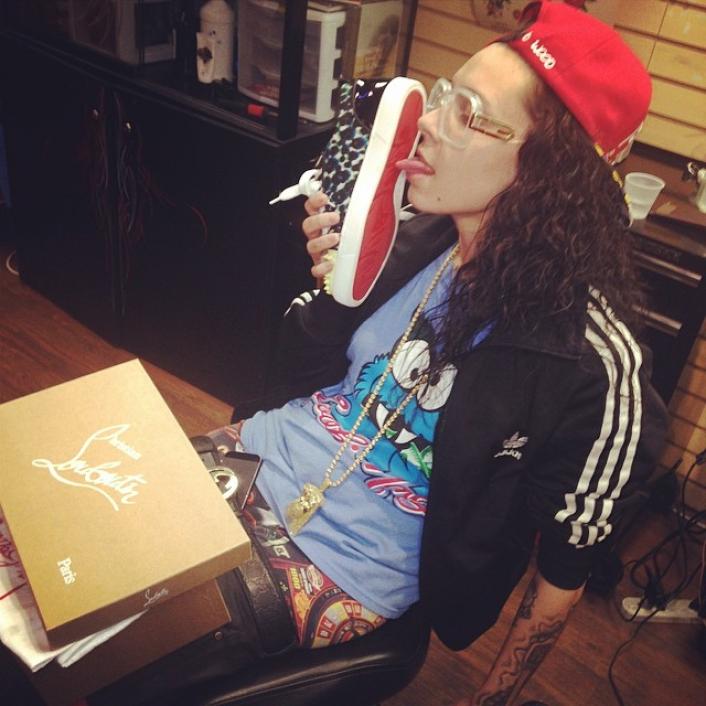 ---
10. Ewing 33 Hi 'Fame'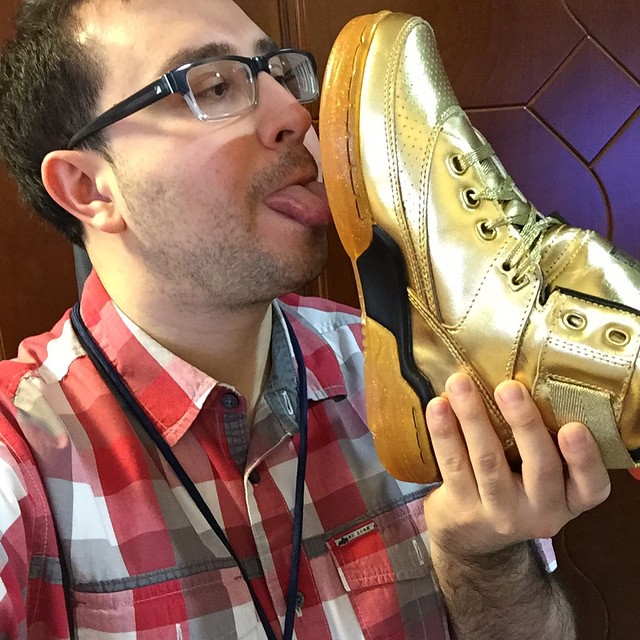 ---
9. Air Jordan 11 Retro 'Legend Blue'
---
8. Nike Hyperdunk 'McFly'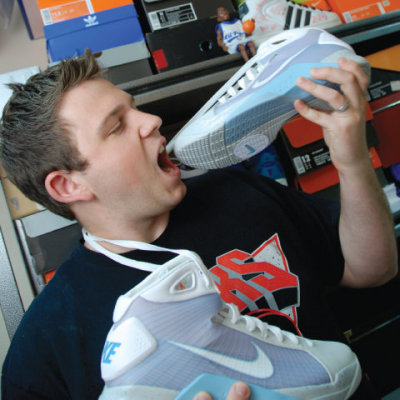 ---
7. Nike Air Force 1 Low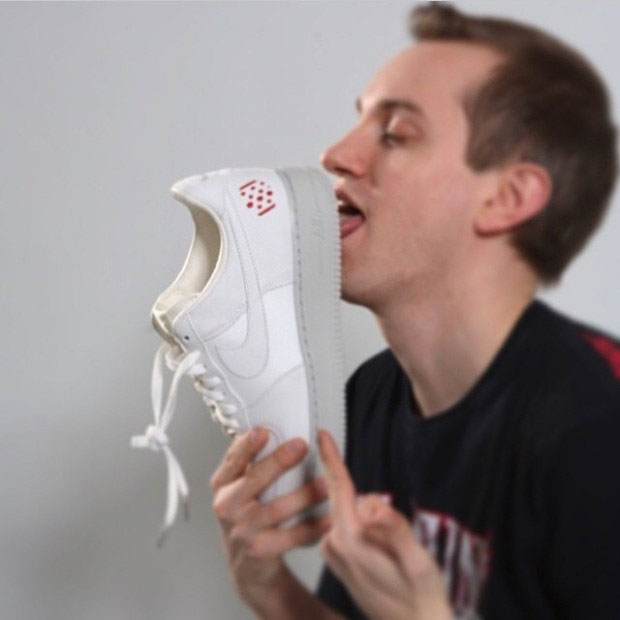 ---
6. Air Jordan 11 Retro 'Concord'
---
5. Jordan Olympia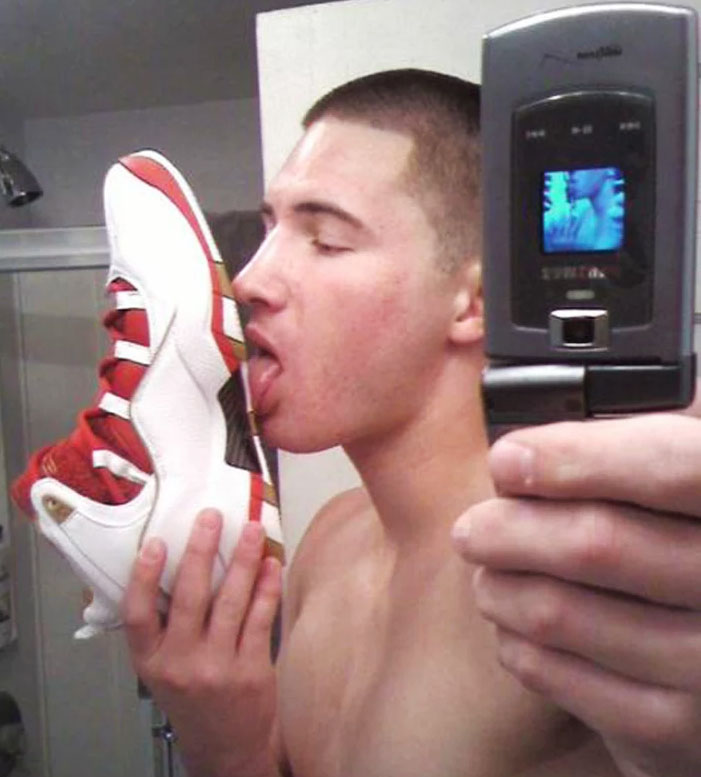 ---
4. Air Jordan 11 Retro 'Concord'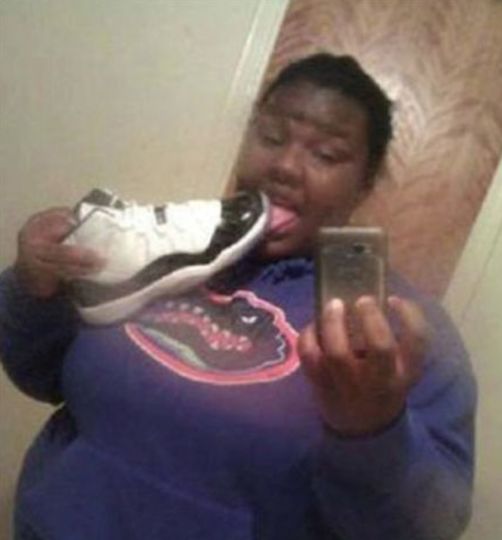 ---
3. Nike Sweet Classic Low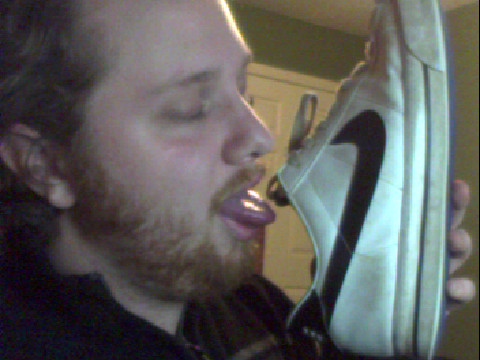 ---
2. Air Jordan 5 Retro 'Shanghai'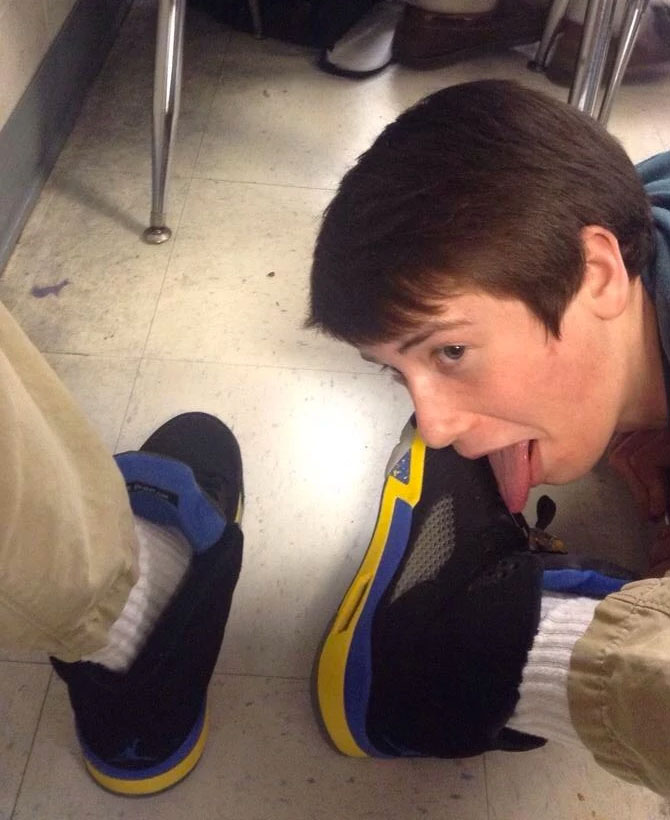 ---
1. Air Jordan 11 Retro 'Gamma Blue'