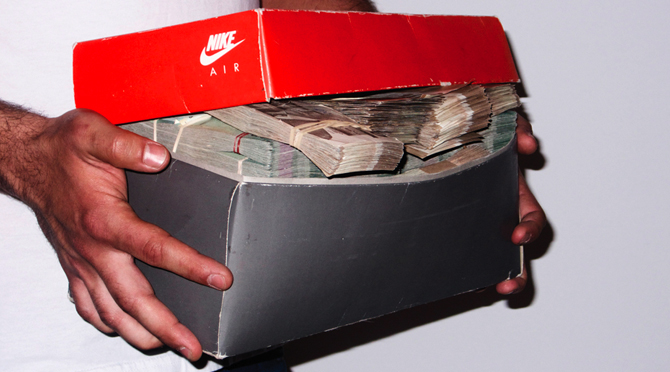 by Brendan Dunne
An Ohio teen was dragged from a car during an attempted sneaker robbery on Tuesday.
It began when the 14-year-old had set up a sale for an unnamed $400 pair of sneakers via Instagram and Kik. The meetup was to go down at Licking Heights Central Middle School in Pataskala, Ohio. During the transaction, the buyer grabbed the shoes and sped off in his car. The teen, wary of losing the pair, held onto the car as it drove off, suffering minor injuries in the process.
The victim's older sister attempted to chase the thief down in her car to no avail.
Police eventually arrested 19-year-old David J. Wilson for the attempted robbery. Wilson confessed to the crime and has been charged with robbery, with a bond set at $75,000.
Apparently a serial shoe-snatcher, Wilson was also connected to two other previous sneaker robberies.
via Newark Advocate