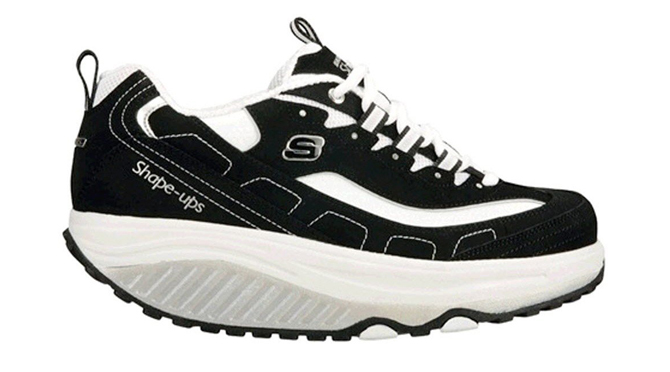 by Brendan Dunne
A Massachusetts woman is suing Skechers over claims that its sneakers busted up her ankles.
The lawsuit, filed by Kathleen Frazer, focuses specifically on Shape-ups, those dubious shoes that the brand has already faced some litigation over for false claims of body-toning benefits. Frazer's complaint mentions tendon damage, stress fractures, and more. She is seeking financial compensation for the pain and suffering that her Skechers sneakers put her through.
Frazer's husband is also seeking damages from Skechers to compensate for "the loss of Kathleen Frazer's services, society, companionship, comfort, affection, love, solace and consortium, plus costs and interest."
Perhaps, if both suits are successful, the Frazers will be able to upgrade their sneaker rotations.