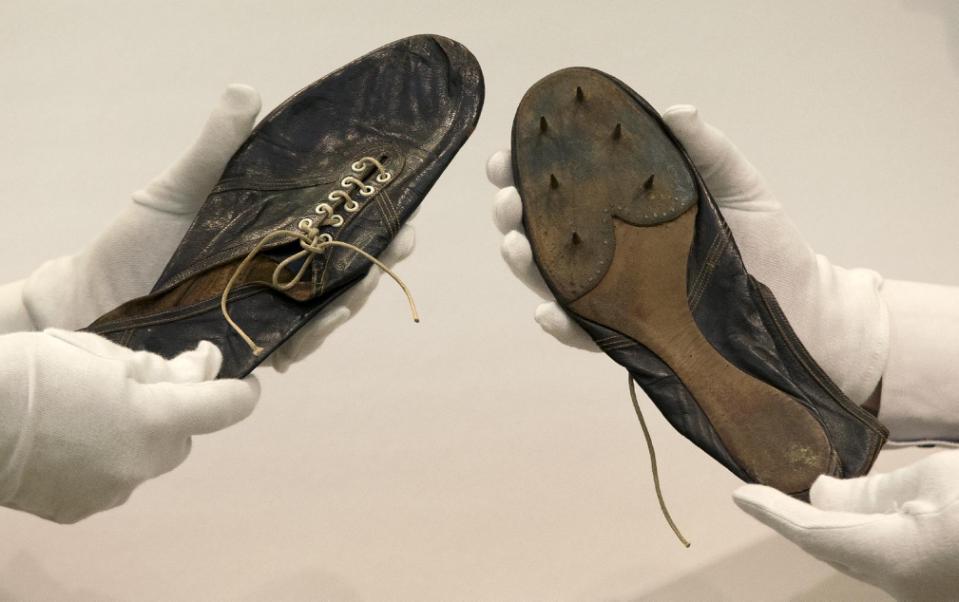 by Brendan Dunne
Believe it or not, this beat of pair of shoes is probably worth more than anything in your personal collection, and may even be worth more than the whole collection.
The shoes were worn by Roger Bannister when he became the first ever person to run a sub-four-minute mile. So while the unassuming design, made by GT Law and Son, might not be as easily recognizable as any given pair of deadstock Air Jordans that hit retail decades ago, it's got more historical significance. The 1954 pair is set to be auctioned off via Christie's auction house in London on Sep. 10, and is expected to sell for between 30,000 ($47,000) and 50,000 pounds ($78,000).
The top-end estimate from Christie's seems like a pretty lofty one though, given that a pair of Air Ships worn by Michael Jordan himself recently sold for a staggering $71,000.
via Yahoo!