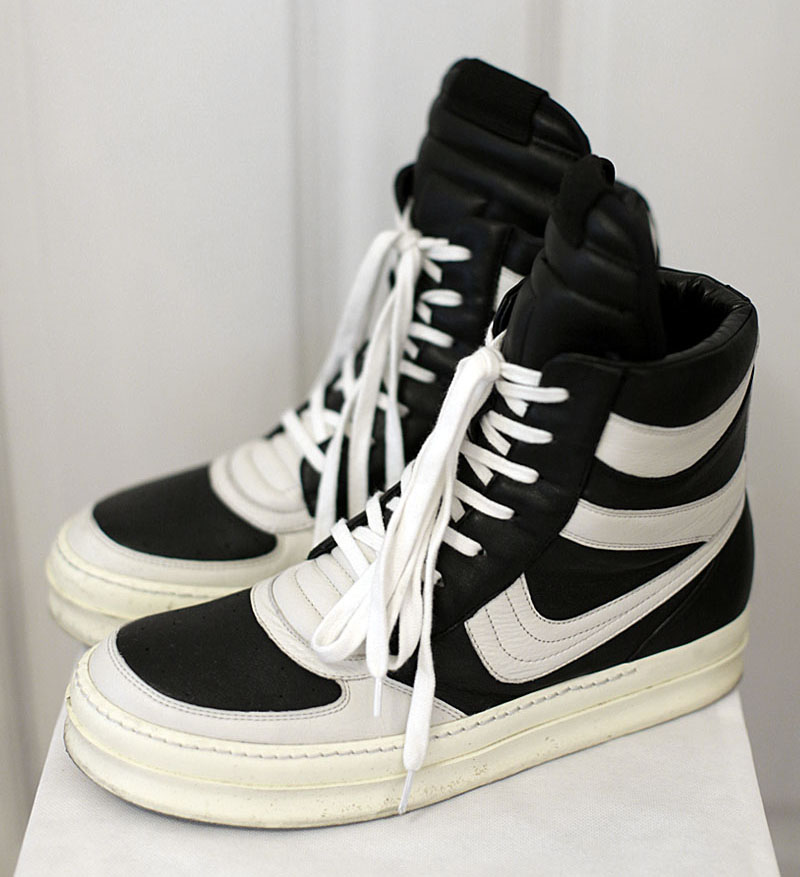 by Brendan Dunne
Fashion designers often look to brands like Nike for inspiration, borrowing familiar silhouettes and repurposing design details for their own high-end creations.
Most of the time homages of that sort are allowed. However, Nike will flex its legal team every once in a while and send out a cease and desist, as it did with designer Rick Owens back in 2008.
In an interview with Complex, Owens revealed that the offending shoe was the above model, called the Geobasket, which has a logo across the side that he imagined as a "parody combining Puma, Nike, and adidas motifs."
Following the threat of legal action, Owens was forced to redesign the sneaker, and came up with the pair below. As is usually the case, the discontinued version now fetches quite a bit on the secondary market – the pair above, for example, is listed on resell site Grailed for $1150.