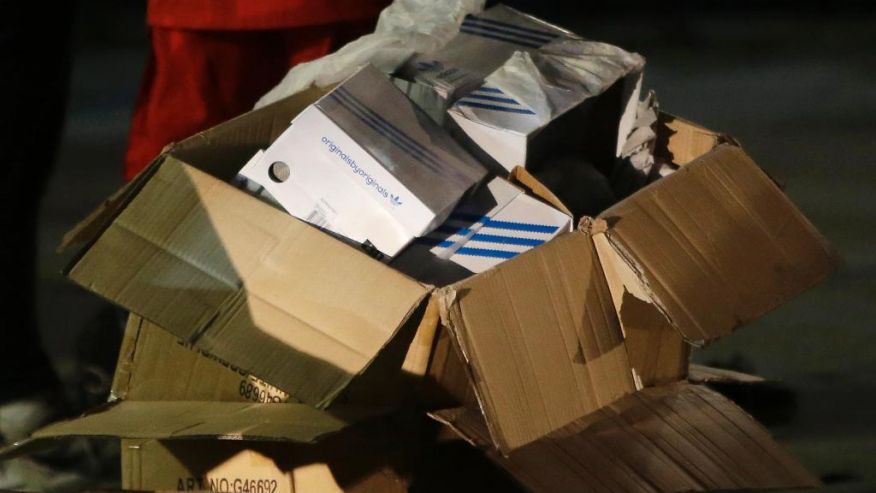 by Brendan Dunne
Usually when fake sneakers are confiscated, the violating goods end up destroyed en masse.
Police in Italy have decided instead to put the fake footwear that they find to good use. Officials in Catania, Sicily have received court permission to donate counterfeit shoes to local aid groups, who pass them off to migrants arriving in Italy. Police estimate that they seized around 4,000 pairs in the region last year.
Before donating them, they're supposed to remove any branding in order to protect the intellectual property of the footwear companies being knocked-off.
"We are supposed to try to protect the label, by removing it from the counterfeit items," said police Gen. Pietro Belfiore.
According to Fox News, adidas is a popular brand found among the counterfeit goods.