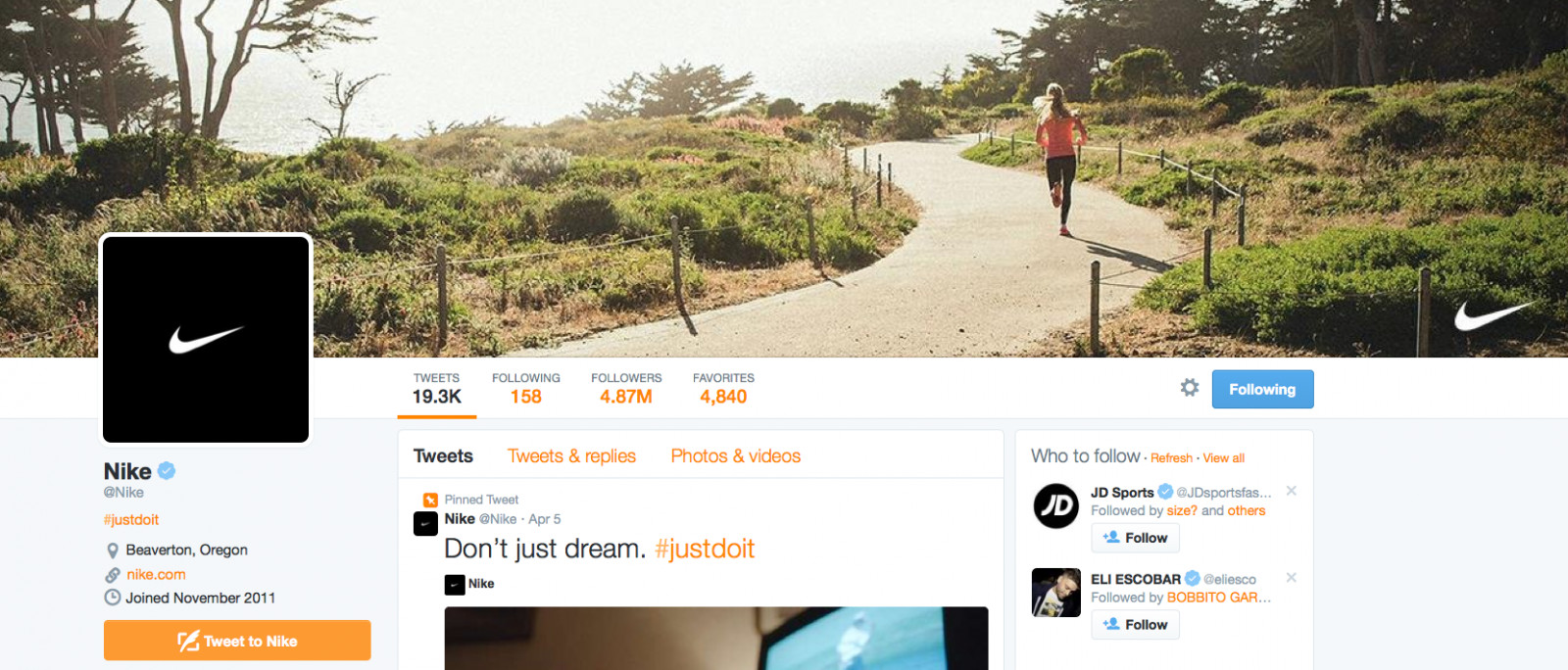 by Brendan Dunne
According to a study by the Harvard Business Review, Nike is among the 50 least-empathetic companies on social media.
The Swoosh ranked 267th among the 300 companies looked at for the study. The study defined empathy as consisting of "reassurance, authenticity, and emotional connection." There's no doubt that some of Nike's low rank is connected to replies given to frustrated Tweeters upset over sold out product. The study appears to have only looked at the main @Nike account, and none of the many others that the brand has.
While the Harvard Business Review called out Nike for being bad at Twitter, it's hard to argue that the brand doesn't have a firm grasp on Instagram. There Nike has made great use of video content, which helped grow its followers from 4 million in April, 2014 to 12 million in February of this year.