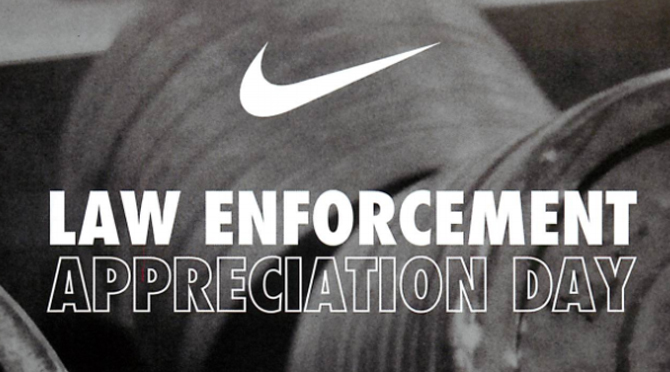 by Brendan Dunne
Today, Nike and Converse are holding their second Law Enforcement Appreciation Day sale, where police can receive 30 percent off their purchase by presenting a badge or valid ID.
The timing of the promotion has earned Nike plenty of criticism on Twitter, where people are calling out the brand's support of police in light of recent high-profile killings of unarmed black men by police in the U.S. Activist DeRay Mckesson, who has been an important social media voice during recent protests in Ferguson and Baltimore, was one of the first to express anger over the sale.
UPDATE 5/14: Nike has issued the following statement in response to public outcry over its Law Enforcement Day promotion: "Nike has held discount days in its stores for first responders, including law enforcement and the military, since 9/11. Nike has no intention to offend anyone, nor to imply that we are insensitive to the serious and important issues between law enforcement and black communities in America. We care about and support efforts to continue discussions to create positive change and bring equality for everyone in our society."
#LawEnforcementAppreciationDay via @Nike & @Converse. Today. The police have killed 420 people in 2015. America. pic.twitter.com/y2ZnXNIZNZ

— deray mckesson (@deray) May 13, 2015
Dear @Nike, as a shareholder and advocate/consumer of your products #LawEnforcementAppreciationDay is highly insulting and hurtful.

— Damon Williams (@Damon_AF) May 13, 2015
420 people killed by cops in 2015. Yet @Nike and @Converse celebrate #LawEnforcementAppreciationDay pic.twitter.com/L53OmKYRbG

— ColorOfChange.org (@ColorOfChange) May 13, 2015
Seriously. Why is @Nike praising cops w/ #LawEnforcementAppreciationDay that brutalize, rape and murder people who call them for help?

— CHEL. (@tigerlilyysays) May 13, 2015
Great timing Nike & Converse. Jeez. https://t.co/P7Kg5cChgl

— Stretch Armstrong (@StretchArmy) May 13, 2015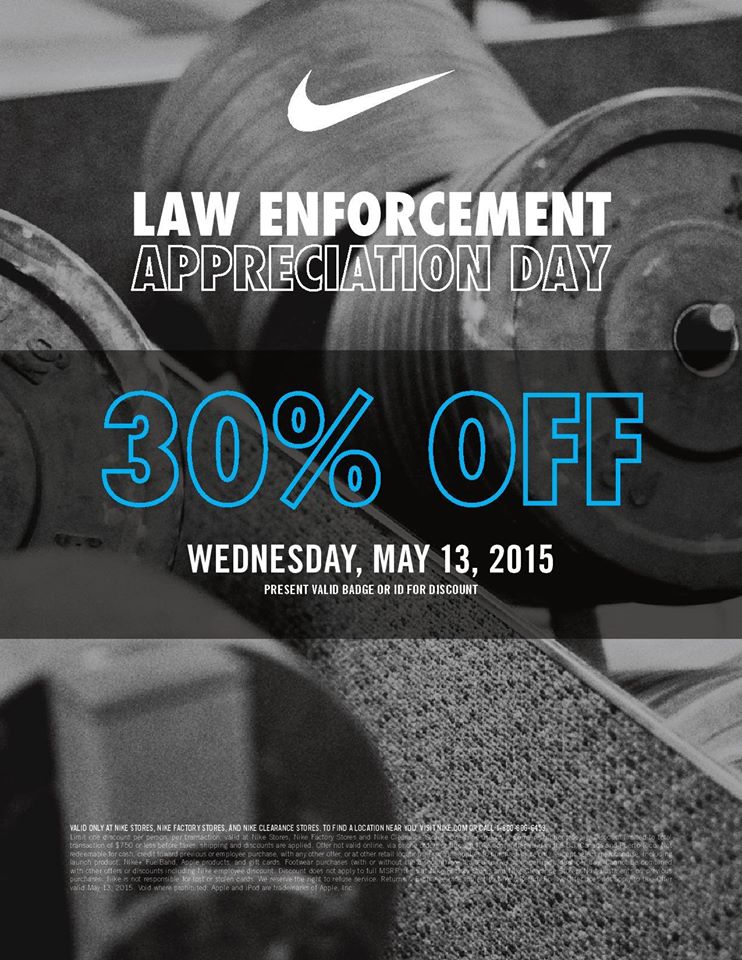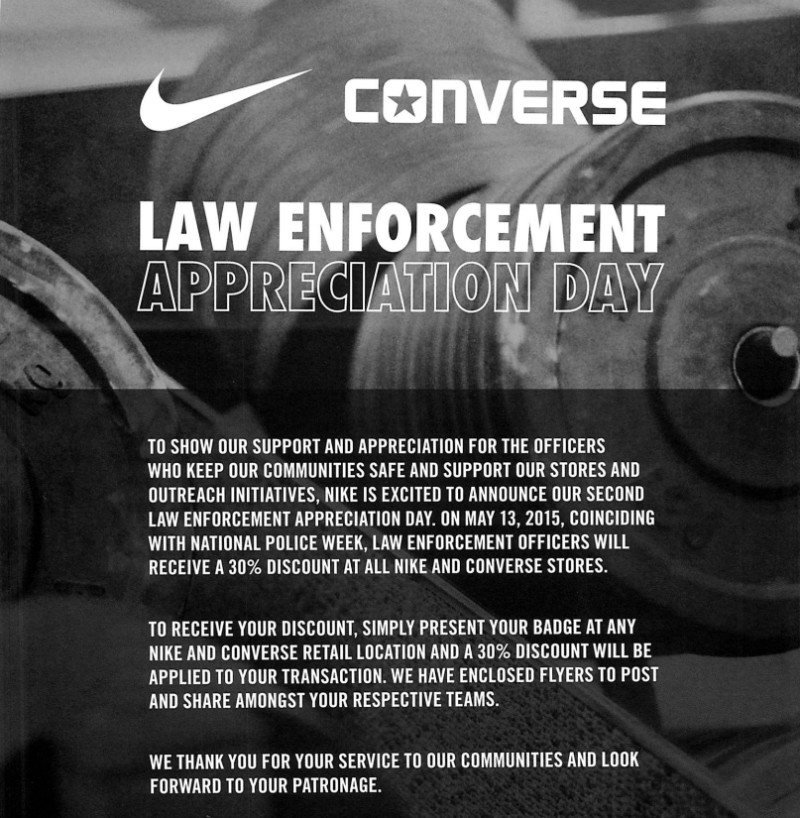 via Telesur