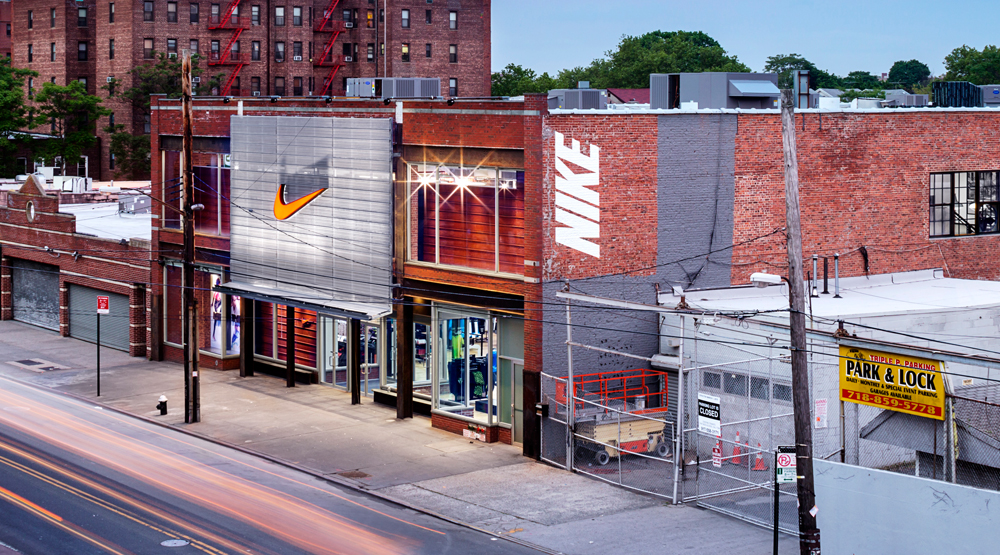 by Brendan Dunne
Nike is saying "Hello Brooklyn" today with the opening of its first ever store in the borough.
The new spot, which sits at the intersection of Flatbush and Nostrand Avenues, is a Community Store location designed to give back to the local community through partnerships and outreach programs. For example, the store strives to hire 80 percent of its employees from within a five-mile radius of the store.
Of course, it's also stocked with all sorts of Swoosh goodies. Nike's press release regarding the new location even promises, "Brooklyn-specific products only available at the store and gear from local sports teams."
The Nike Community Store in Brooklyn is open starting today, May 28.