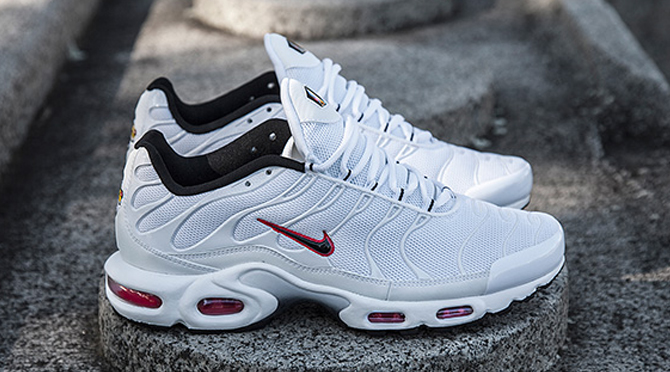 by Brendan Dunne
The Nike Air Max Plus is one of those shoes that's strongly tied to a particular region, the region here being Australia, thanks to all of the exclusives to land there lately.
The newest one to release is this pair, billed as the "Viper," which works with a whiteout base that has popping red accents injected in. A handful of these colorways that are exclusive to Foot Locker Australia have had some tie-in to Australian sports squads, so it's possible that's where the "Viper" nickname is coming from here.
The Nike Air Max Plus (or Tuned or TN) in this new colorway is available now at Foot Locker stores across Australia.