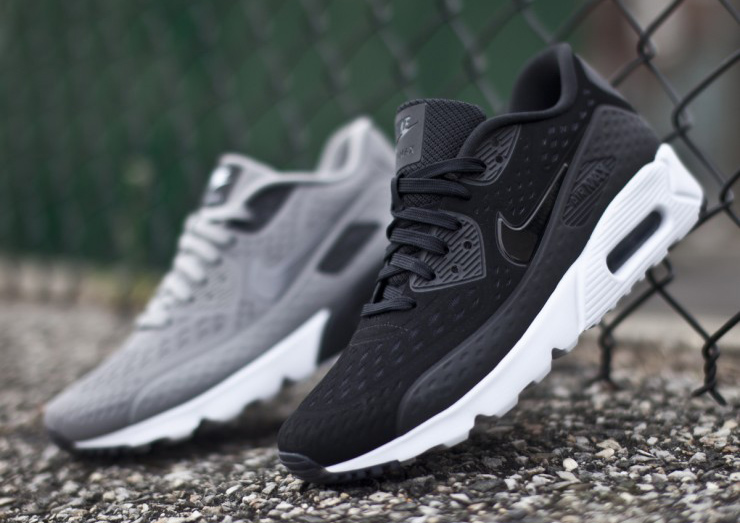 by Brendan Dunne
One of the many transformations that the Nike Air Max 90 has undergone for its 25th anniversary is the Ultra BR one, which opens up the sneaker's upper with some diamond cuts.
Like so many other Nike remixes, the result is a shoe that's lighter than its original iteration – the lightness achieved here by the more modern material set. There have been a handful of colorful creations for this shoe, but for now it's donning some more subtle colorways in these black and grey creations.
Extra Butter in New York has these two Nike Air Max 90 Ultra BR styles available now.