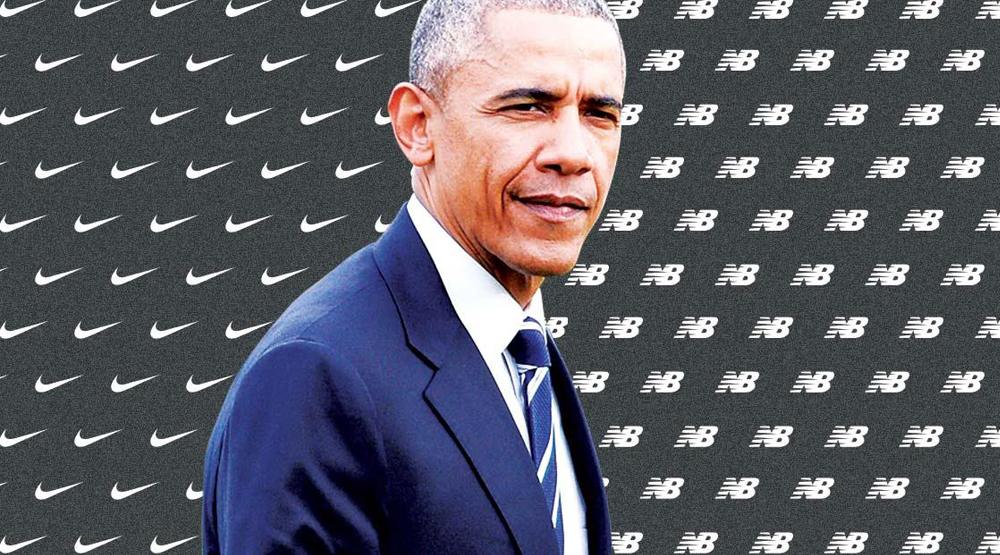 by Brendan Dunne
President Obama's vist to Nike has stirred up some controversy with one rival sneaker brand.
New Balance has raised issue with the visit, insisting that Obama should be focusing on footwear companies that are already producing shoes in the U.S.
"I think it's great that the president is getting out and talking about his agenda," New Balance Vice President Matt LeBretton told POLITICO. "It would be great to have him come to a footwear company that actually still makes shoes in the United States."
Obama will be speaking at Nike on Friday morning in support of the Trans-Pacific Partnership deal, which would help lower tariffs for companies like Nike that produce tons of product overseas. New Balance is one of only a couple of sneaker companies that has something to lose with such a deal, as it benefits from the tariffs because it's one of a few brands still making sneakers domestically.
In a press release regarding Obama's visit, Nike said that lowered tariffs would "accelerate development of new advanced manufacturing methods and a domestic supply chain to support U.S. based manufacturing."