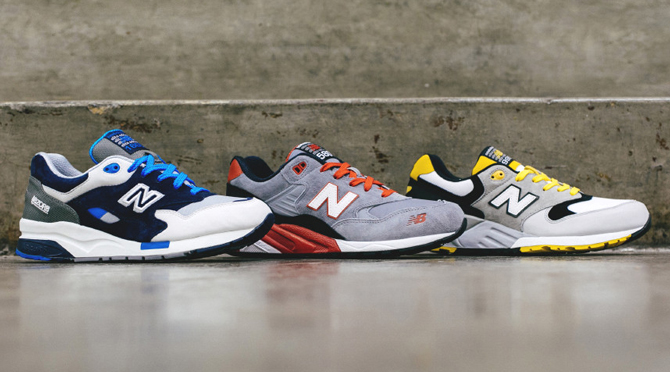 by Brendan Dunne
According to New Balance, this new set of sneakers from its Elite Edition line is inspired by "Japanese anime illustrations and robots."
It's also called the "Mecha" pack, which suggests that the brand is referencing the massive Gundan franchise without actually saying so. They've already been beat to the punch though – remember Reebok's Insta Pump Fury squadron that actually came out of a Gundam partnership and had model numbers referencing the giant robots? For anyone who missed out on those, there is these.
All three of these New Balance sneakers from the "Mecha" pack are available now at Feature LV.