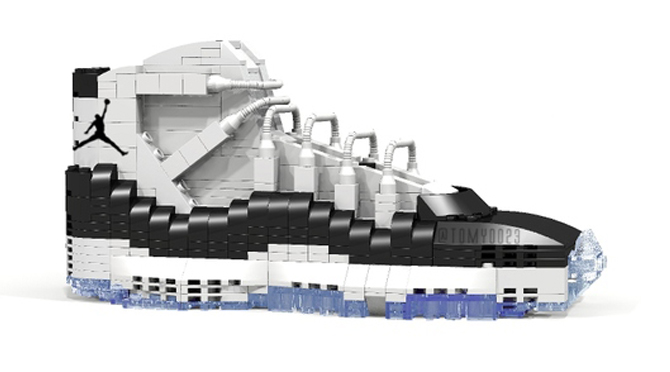 by Brendan Dunne
Air Jordans have long since evolved out of the sneaker realm, with fans of the line constantly using the shoes as a muse for art projects of all sorts.
This time the Air Jordan 11 "Concord" is reborn in Lego form. The bricked out recreation of the shoe preserves the icy soles, the black patent leather, and the branding found on the real deal. The images here come from Lego Ideas, an incubator where users can submit their own proposals for future Lego sets to be made. If a submission gets over 10,000 votes, there's a chance that it will actually be produced and sold by Lego.
It seems unlikely that this one will make it to stores given the Jordan Brand imagery used, but maybe Lego could wrangle a collaboration. Anyone wanting to support the Jordan 11 Lego set can do so here.