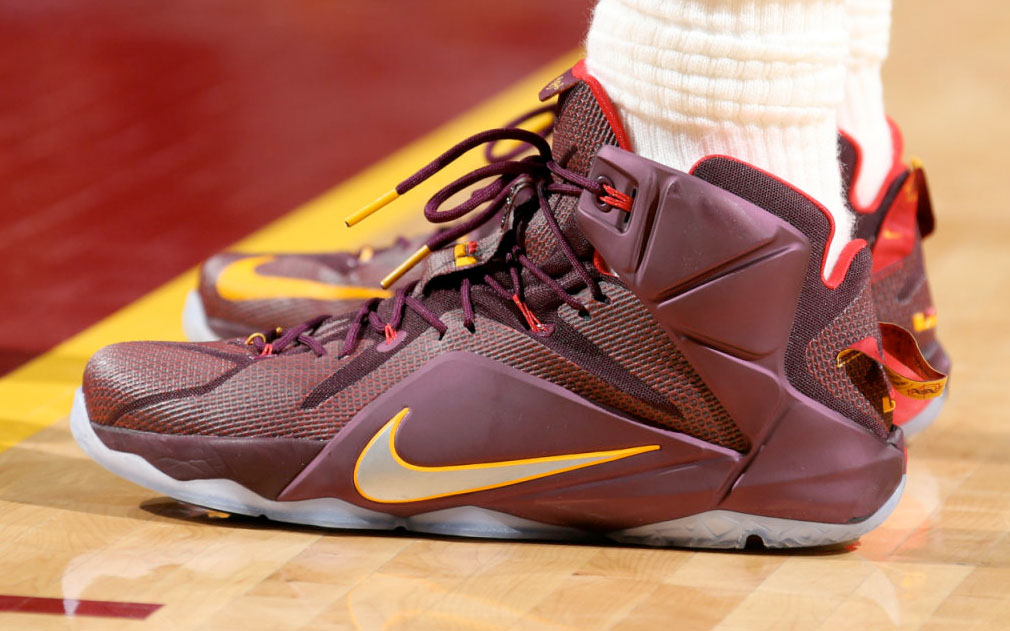 by Brandon Richard
Bouncing back from a disappointing Game 1 performance, LeBron James helped the Cleveland Cavaliers even up their Conference Semifinals series against the Chicago Bulls.
Aggressive from the jump, James had 33 points, 8 rebounds, 5 assists and 2 steals to lead the Cavs to a 106-91 Game 2 victory. Giving his Elite model a rest, James played in the PE version of the standard 'Double Helix' Nike LeBron 12. The shoe is synced to his Cavs uni by changing pink to a truer shade of red and going with yellow in place of volt.
Enjoy a closer look from Game 2.