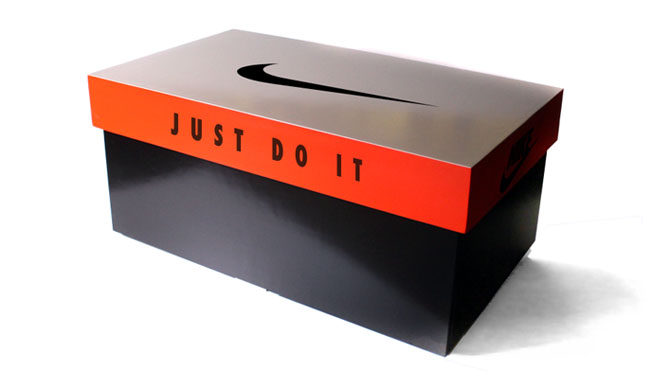 by Zac Dubasik
Making the career move from kitchen cabinetry to sneakers seems like an unlikely one. On almost all levels, they have very little to do with each other. But sneakerheads are nothing if not passionate. And that passion has led James Howells into an unlikely direction.
"I started in my dad's shop when I was about 12 years old," Howells explained of his carpentry background. Experience in that Cleveland, Ohio-based family business eventually drove him to the sneaker world when he founded Your Sole Vault-a high-end and customizable sneaker storage box company.
Your Sole Vault began as an idea during one of Howells' routine weekly barbershop visits. A longtime sneakerhead himself he knew he could put his carpentry expertise towards creating a more premium and reengineered version after seeing an existing example of the concept.
Along with artist Chad Fedorovich and Ryan Thomas, who works on the business side of things behind the scenes, Howells got the plan in motion this past January. It was March's Sneaker Con though when things really began to take off. Showing at the expo led to an important meeting with an associate of none other than LeBron James, who requested a build for the King.
"We got to talking, and he liked our product, and we ran with it," he said. "It all started at Cleveland Sneaker Con and the rest is kind of history."
The brand is currently producing their boxes in four sizes, which range in price from $450 for the smallest box, up to $650 for a box which can fit up to 16 pairs of size 14s. They're available in a variety of familiar designs, reminiscent of both current and vintage styles. You can
even custom order something with your own logo. While business is growing by the day, Howells made time to catch up with Sole Collector to learn more about Your Sole Vault, and find out how he got a co-sign from the King.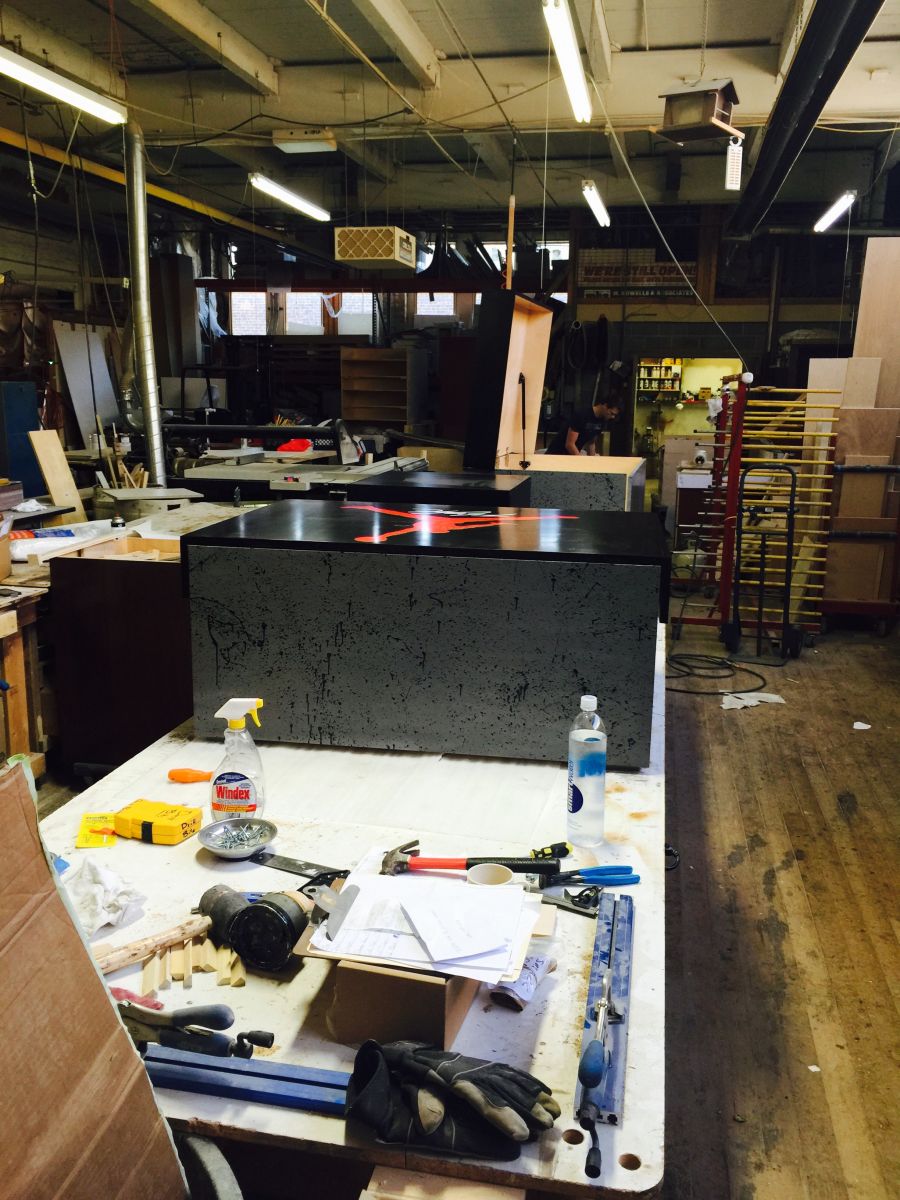 Could you explain how this business got started?
I started in my dad's shop when I was about 12 years old, just helping out sweeping and that kind of stuff. Our family company is a kitchen cabinetry company. It's called Your Carpenter, and we've been in business about 30 years, making high-end kitchen cabinets and doing high-end remodels.
I get my hair cut at the same spot every week by Jason, and he knows that I'm a huge sneakerhead. So, he showed me a picture one day of a sneaker box, and asked if I could make one locally, because the only guy making them was in England. I said yeah, but I didn't want to make just one of them, because that's not really worth it, so I said I'd make 100, and we'll see how we do. That started in about January, and then we just really got going with it on March 28 with our first show which was Sneaker Con in Cleveland. We've been hitting it hot and heavy ever since then.
There's several other companies that make similar boxes. What makes yours different from the other guys?
There are some other ones out there that are like made out of half-inch plywood and that kind of stuff. Ours are all made out of three-quarter inch plywood and built really heartily. People can use them as coffee tables or benches or anything like that. That was kind of our main goal going into it, that it would be versatile, for everybody to use.
Was this an existing design, or did you come up with your own?
My dad is an engineer, and him and sat down together. I showed him what the needs were, and we came up with my own concept. I didn't use anyone else's ideas on it. The general idea is just to make a box that makes like a shoebox, to hold shoes. But, in my opinion, there wasn't a lot of things done right about it, so I made sure it was all done right so I could put my name behind it.
Everyone saw the picture of LeBron with it. Could you tell us how that came about?
I met someone very close to LeBron's organization and they asked me to make one for him. I met this guy at Sneaker Con actually. We got to talking, and he liked our product, and we ran with it. So, it all started at Cleveland Sneaker Con and the rest is kind of history. We are working with a few other people too on the Cavs, such as Raja Bell, and some other people whose names I can't disclose right now, but we are working closely with that whole organization.
Were there any special requests or changes to the standard design for LeBron's box?
I think he liked our product as it was. The only thing we had to do was design a new box for a size 16. He wears a 16, and our boxes are formulated for up to a 14. All of our boxes are formulated for up to 16 pairs of size 14 shoes. I wear a 13, so that's where we got started off with it.
How much busier have things gotten since the picture with LeBron hit?
Things have gotten quite a bit busier. We launched our website the same day we visited with LeBron. When we visited with him, we knew that we had to step up our game, so to speak, and we've probably doubled business since then.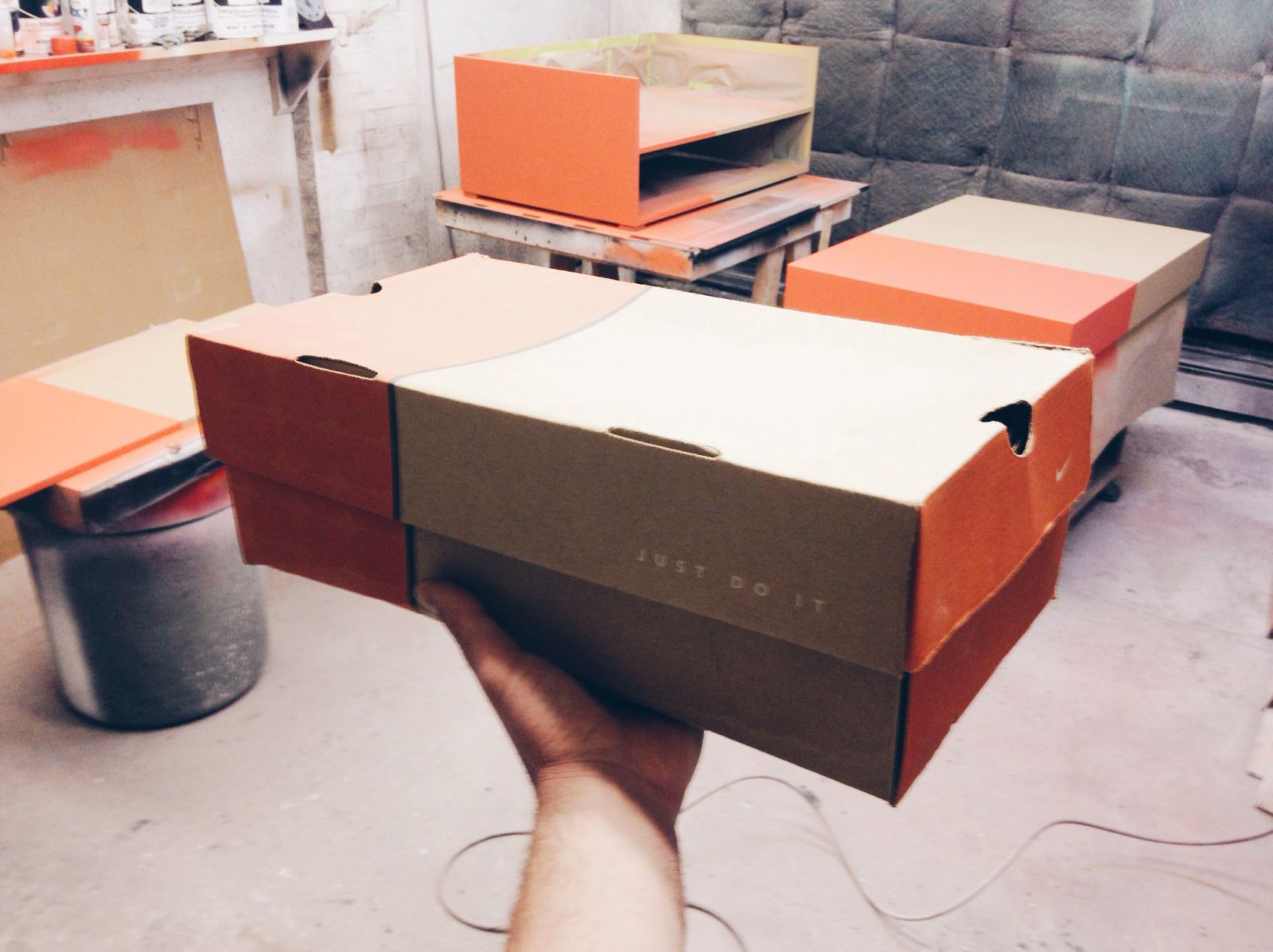 Did he say what he's going to be keeping in his? Are there any special pairs he's planning on using it for?
It was a gift for him from his manager. He didn't know that we were coming with it, until that day. We surprised him with it, which was pretty fun. What he manager spec'd was the Zoom Generation. They wanted that box, and that's what we did. It turned out unbelievable – better than I could have asked for.
I'm sure being local makes things easier, because these boxes are pretty sizable. But what if someone from out of the area wants one?
We have full service shipping to all of the United States. We could ship internationally, but we haven't broken into the international market yet.
How many different designs do you currently offer? I see quite a few different styles on your site.
Those are ones we've done so far, and we've had really good receptions on those. People really like them. But we can make any kind of box, even if you want your own name on it. There's a kid down in Cincinnati that ordered a box, and his nickname is King Kong, and we are making his with his logo on it. We're fully customizable as far as designs go. We have a full-time artist.
What's been the most popular design so far?
The OG box.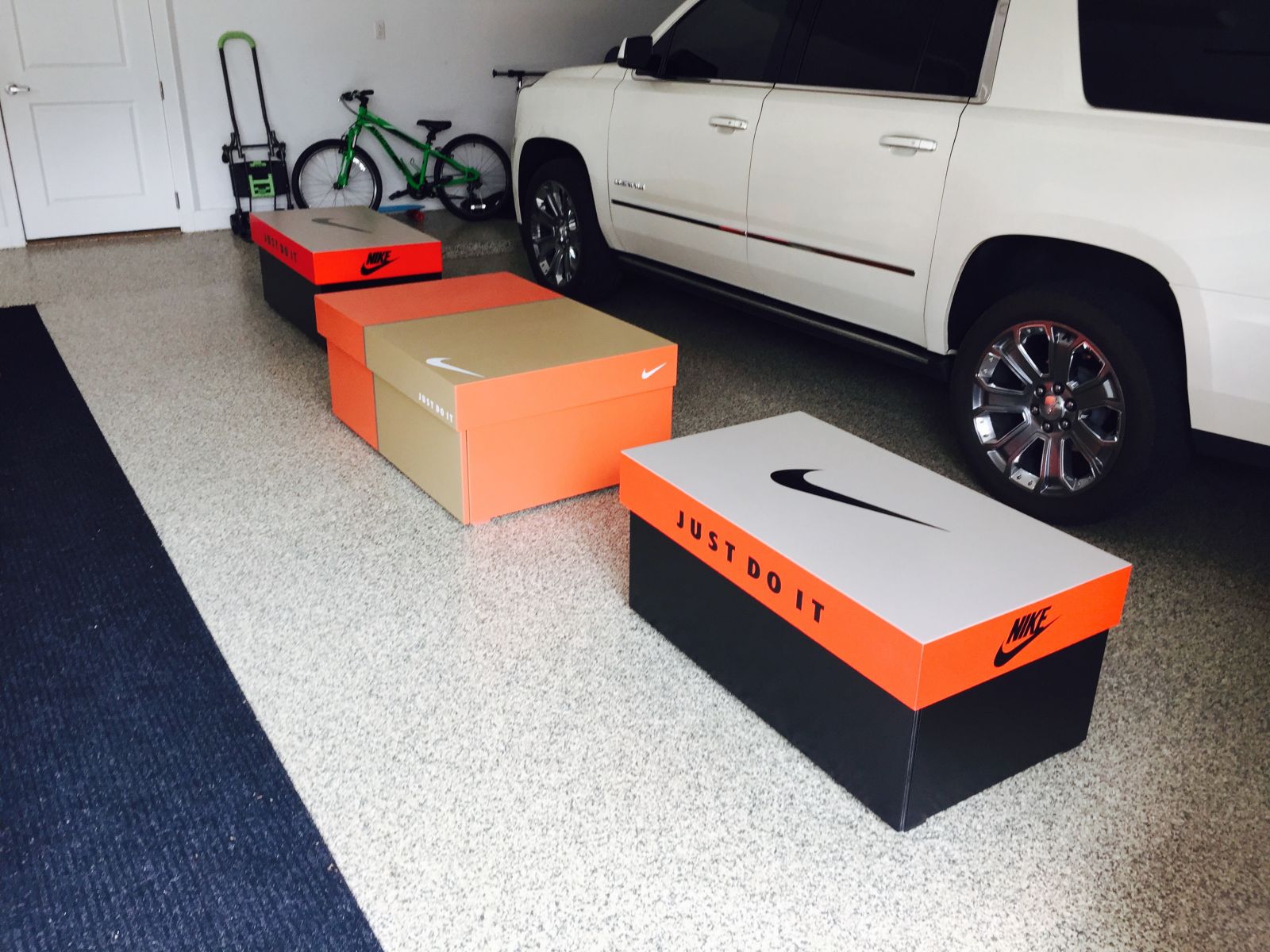 Do you have plans for any new designs or products?
We have four sizes of boxes now. A 24"x24", a 24"x36", a 24"x42" and the extra large, which is 32"x42". That one fits up to 16 pairs of size 14, so if you wear a size 9, you can obviously fit a lot more shoes in there than if you wear a 14. We are also working on some shoe cleaning line with some sprays and that kind of stuff. We are looking to expand into the whole sneaker market – not just the shoe boxes. We've made coffee tables, benches, dressers, and a lot of prototype stuff. We've been working on all that as well. It's been pretty fun coming up with as many different products as we can.
You said you got started with your dad and his cabinet business, but do you think this is something you can make your full-time business on its own?
It's already full time for me. I still run a kitchen cabinet showroom, but I'm kind of pulling double duty here. As sales go up, this is what I plan on doing.