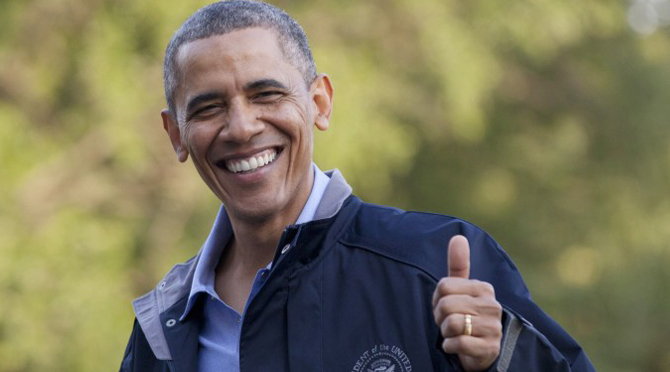 by Brendan Dunne
President Barack Obama will be gifted some very special sneakers during his visit to Nike today.
According to Nike CEO Mark Parker, Obama will get a one-off hybrid Nike Air Force 1, a pair of Flyknits, and the first pair of the Jordan MTM—a new Air Jordan design.
Parker explained the he wanted to make sure Obama took some special footwear with him back to Washington, D.C. "How can you come to Nike as the president, or anybody of course, and not walk away with something special?" Parker said in the CNBC interview embedded below.
Parker described the Nike Air Force 1 as a one-of-one design in red, white, and blue made just for the President. The pair of Flyknits that will be given to Obama was "made right here," according to Parker. This comment suggests that Obama will have the first ever made-in-USA Flyknits. Nike said in a statement today that, if approved, the Trans-Pacific Partnership that Obama endorsed today at Nike would help accelerate the brand toward bringing some of its sneaker production back to the U.S.
Obama will also receive the first pair of the Jordan MTM, a new collaboration between Mark Parker, Tinker Hatfield, and Michael Jordan.