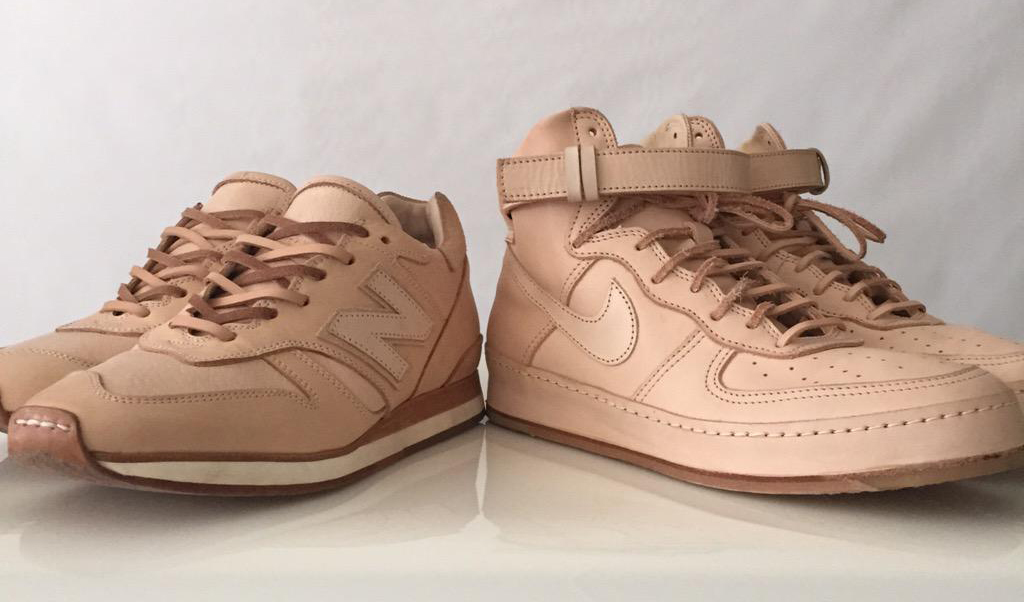 by Brendan Dunne
Hender Scheme's luxurious takes on classic sneaker silhouettes are able to get by without any legal repercussions in part due to their lack of logos.
In the words of John Geiger though, "Why wear a knock-off shoe without the logos?" He got together with The Shoe Surgeon for another creative custom, this one bringing the appropriate logos onto the silhouettes obviously referenced by the Hender Scheme Manual Industrial Product 01 (the Nike Air Force 1) and the Manual Industrial Product 08 (the New Balance 1300).
Geiger was attracted to the idea of doing a custom on such an expensive group of sneakers because he feels that most people wouldn't be daring enough to alter pairs. "I like the high end custom part," Geiger said. "A lot of people wouldn't buy a $1,000 shoe and change it."
Geiger says that there are no plans to sell these customs yet, unlike the recent "Misplaced Checks" project between him and The Shoe Surgeon.