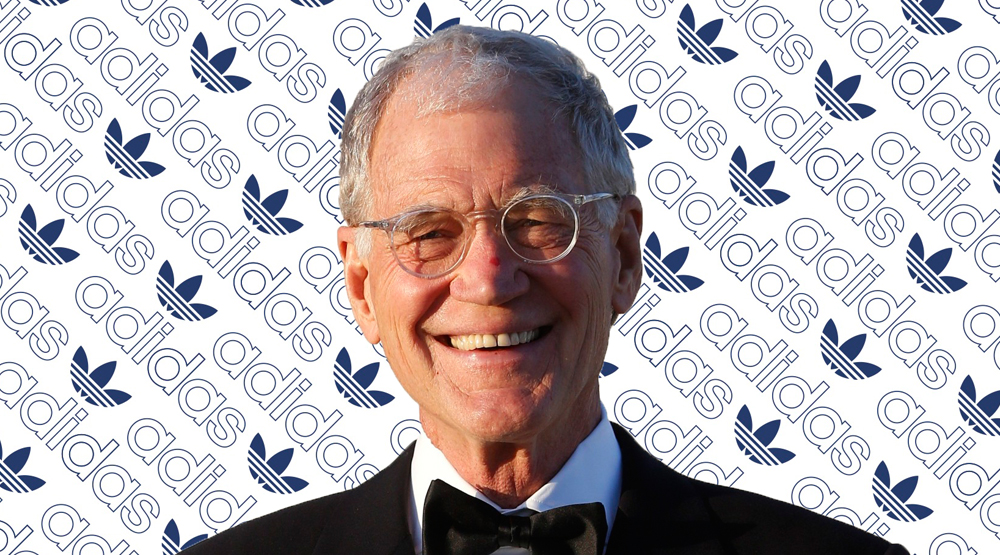 by Brendan Dunne
As David Letterman's 33-year late night career came to an end this week with the final episode of the Late Show with David Letterman, legions of fans have reminisced on their favorite moments from his tenure on TV. Letterman's epic run actually had its fair share of sneaker moments.
There was the time when a young Michael Jordan showed up on the show to talk about his first signature shoe, the Air Jordan 1. There was the time when Michael J. Fox showed off the 2011 Nike Mag on Letterman's show. There was even a segment where he responded to a fan's letter that asked why he always wore adidas sneakers instead of proper shoes. Then there was the time Letterman convinced adidas to send him 50 free pairs of sneakers back in 1986.
"The footwear companies were really starting to work with celebrities, movies, getting on TV shows – product placement," said Dave Fogelson, who was adidas' public relations manager from 1983-89. "This was really the beginning of that time. adidas was very aggressive in that."
Fogelson was the one who sent the massive shipment of shoes to Letterman. He reached out about sending some product after seeing adidas athlete and Bears quarterback Jim McMahon, who caught a $5,000 fine from the NFL for wearing an adidas headband in-game back in 1986, on the show. The PR specialist first offered to send Letterman 50 adidas headbands.
"He basically said 'Screw the headbands, I want the shoes,'" Fogelson recalled. "I was taken aback a little bit but I said 'alright fine.'" Fogelson couldn't remember which shoes he sent exactly, but he tried to send the least expensive model that he could, since Letterman asked for so many.
According to Fogelson, this wasn't any sort of planned stunt. He says that he never sent Letterman any adidas product before or after the on-air incident. But, part of his job with adidas included ramping up the company's efforts to get on the radar, and on the feet of, the famous. Letterman was an obvious choice as he was known for his adidas footwear.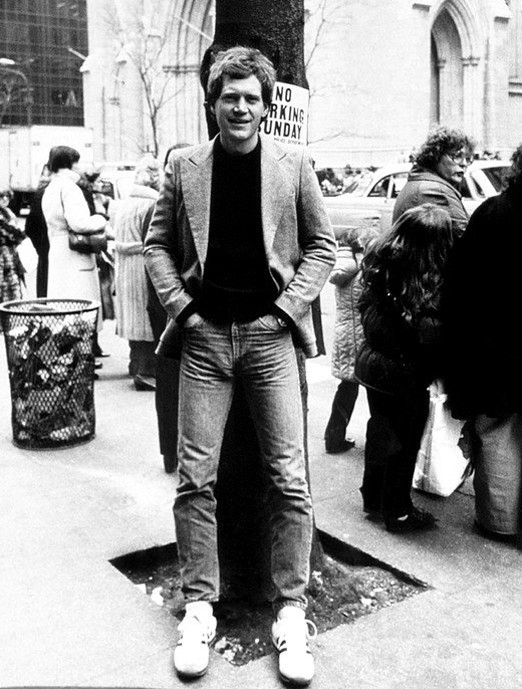 "Anytime you saw him, even on the show, he used to wear adidas wrestling boots," Fogelson said.
Fogelson saw the episode as a win for adidas. It got the brand more airtime on top of all the publicity it was getting for the McMahon incident, and it was a natural fit as Letterman was already an adidas guy. Although, his sneaker rotation wasn't purely adidas.
Letterman was pictured in a Newsweek article the same week the clip aired wearing a pair of Nikes. Fogelson felt the blow.
"I was a little like 'Ah Christ, screw you Letterman' when he did that," Fogelson said.
While Letterman boasted about free stuff being one of the benefits of show business, the whole thing didn't end up costing adidas any money. Apparently, the sending of the shoes was against NBC's policy at the time and the network paid for them in the end.
"About a day or two later I get a call from the legal department at NBC," recalled Fogelson. "They said 'Send us the bill for the shoes.' So they ended up paying for the shoes. He couldn't accept them apparently."