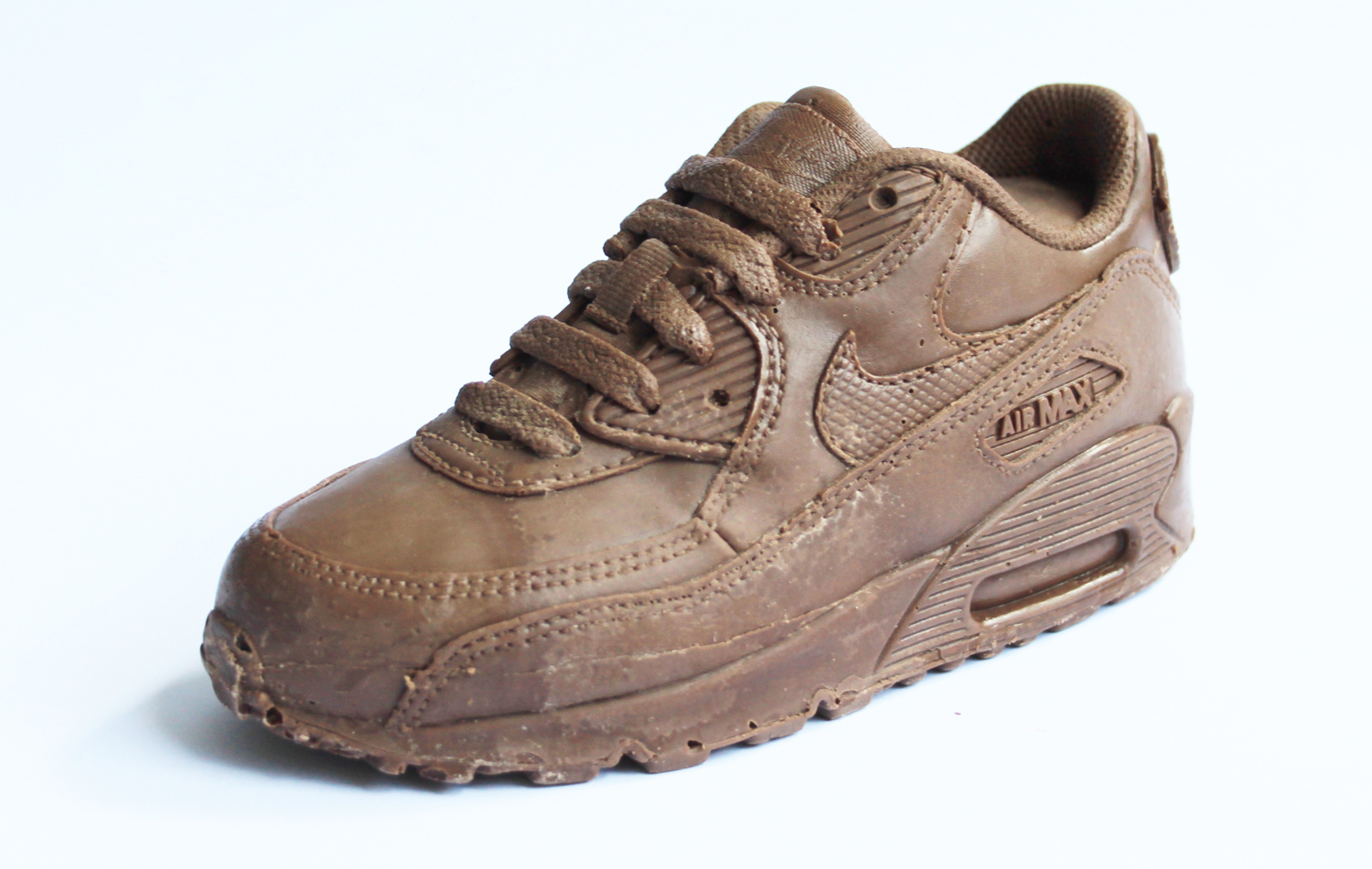 by Brendan Dunne
Nike has pulled out plenty of special sneaker releases for the Air Max 90's 25th anniversary, but the brand has been sort of short on cool promo items to go with.
Giving them a fine suggestion on a sweeter way to celebrate the shoe is this impressive recreation of the classic Tinker Hatfield silhouette from London-based design student Milan Miladinov. The all-chocolate version of the shoe was created by using a silicon mold of the Nike Air Max 90. Miladinov painted the inside of the mold in order to better recreate every line of the shoe, poured a bunch of liquid chocolate into it, waited 15 hours, and came up with this.
These chocolate Nikes are less wearable than a pair off the shelves, but at least they make the sole lick a more enjoyable experience.