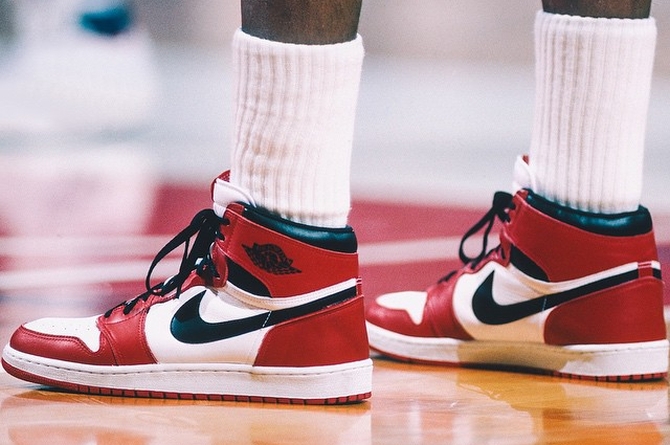 by Marvin Barias
Anyone who's passionate about sneakers understands the amount of work that needs to be done these days just to cop a limited edition pair.
As a married man and father of two beautiful children, I've had to limit my sneaker acquiring habits to select models and colorways. When there's a sneaker that really means something to me, I'll put a strategy in place to get it. Call this a token of the dedication and love I have for this unyielding hobby. The Air Jordan 1 still means something to me and I'm sure it means something to others.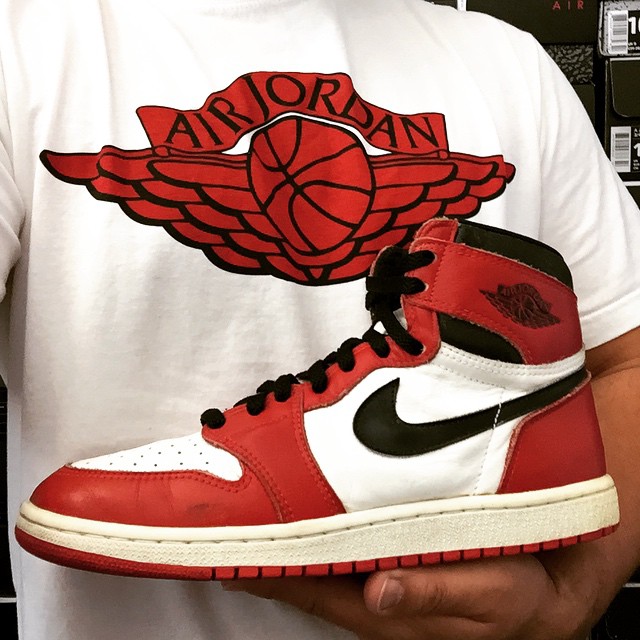 It was the beginning of a rich history tied to the greatest basketball player to ever lace them up. The beginning of my continuous love for the Jordans that helped shape my sneaker collecting habits. As far as personal taste goes, I rank the Air Jordan 1 second all time, behind the Air Jordan 11, and before the Air Jordan 3.
The evolution of sneaker releases since the '90s has changed the landscape of the game. In my younger days I did campouts or stood in line for hours on end to eventually be met at the front with phrases like "What size do you need?" or "This is what's left," or the dreaded "We're out of stock." Nowadays it's unbelievable how many different approaches there are to securing a pair of coveted sneakers, with most leading to the dreaded "Out of Stock."
There's first come first serve, raffles, wristbanding, link dropping, etc. What works for me is the raffle system. It gives a fair shot to individuals to get a chance at purchasing these sneakers and allows me to care for my kids without exposing them to the chaos that happens in the streets.
With so many sneakers releasing every weekend, we're often already thinking about next Saturday's release moments after the dust has settled on this week's drop. But, the Air Jordan 1 has a special place in my heart. It's a shoe I've been waiting for in all of its "Nike Air" branded glory. Going into this weekend's release of the original "Chicago" Air Jordan 1 colorway, I knew I had some work to do.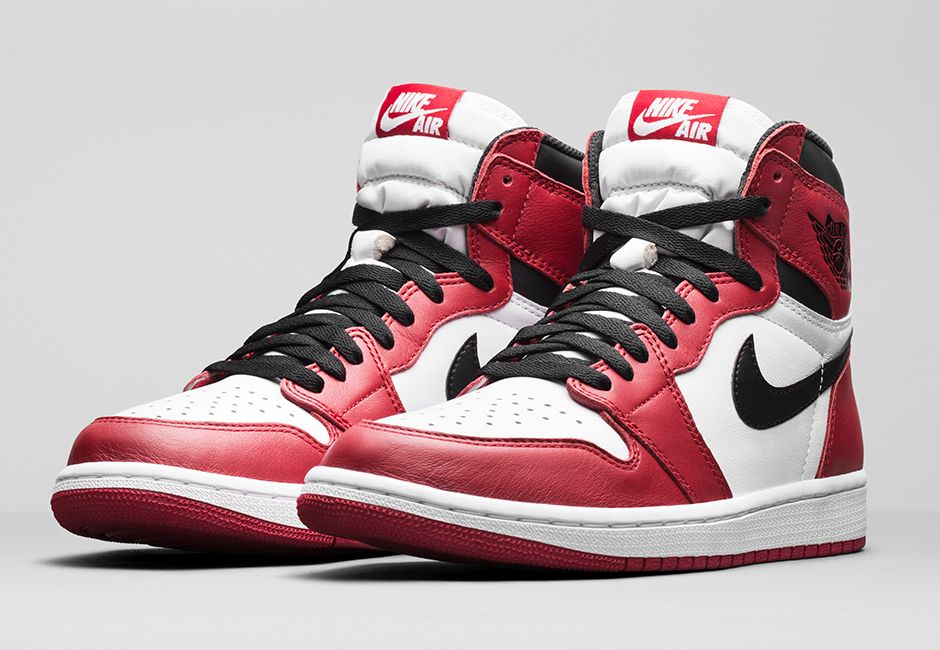 I'm fortunate enough to live close to a few major metropolitan areas which make it somewhat easy for me to gather raffle tickets and online codes. I travelled from one area of the city to an extreme opposite area in another city the very next day, grabbing every raffle ticket I could. From Sunday morning through Tuesday afternoon I was picking up tickets and online raffle codes for this pair. Before I knew it, I had entered 35 raffles. But even then, I still wasn't confident when I learned how limited the release was going to be. To increase my chances, I recruited my wife and a few friends to help me out. If you happened to win a raffle, you were called or emailed Thursday afternoon to Friday night.
As for the raffle system, everything relies on the luck of the draw. Most of the work comes from traveling to each independent store to acquire physical tickets. Other stores offer unique online codes at the registers and even then, those stores won't give you the code over the phone. Unless you have family and friends willing to help you, there's really no other option.
Even if you put in the work to chase down a ton of raffle tickets, nothing is guaranteed. Sometimes you win and sometimes you lose. That's the current nature of the hobby. Thankfully, my 35 entries paid off, and I was fortunate enough to secure a couple pairs via online raffle this time. But, it was still a huge amount of work just to earn a halfway decent chance at buying a pair.
Even the online route wouldn't have been enough — Nike canceled its online release of the shoes thanks to bots that threatened to compromise the launch.
If you happen to strike out on a release that you really want, you just might have to bite the bullet and wait for a restock or purchase a pair from a reseller. It really depends on the situation and if you have exhausted all your options. This hobby definitely tests your patience. So with that being said, what needs to be done? Should there be unannounced drops in store and online? Should more pairs be made? Should you give in and purchase a bot? We already know the answer to that.
Marvin Barias is the community manager for the Sole Collector Forums. You can follow him on Twitter here.