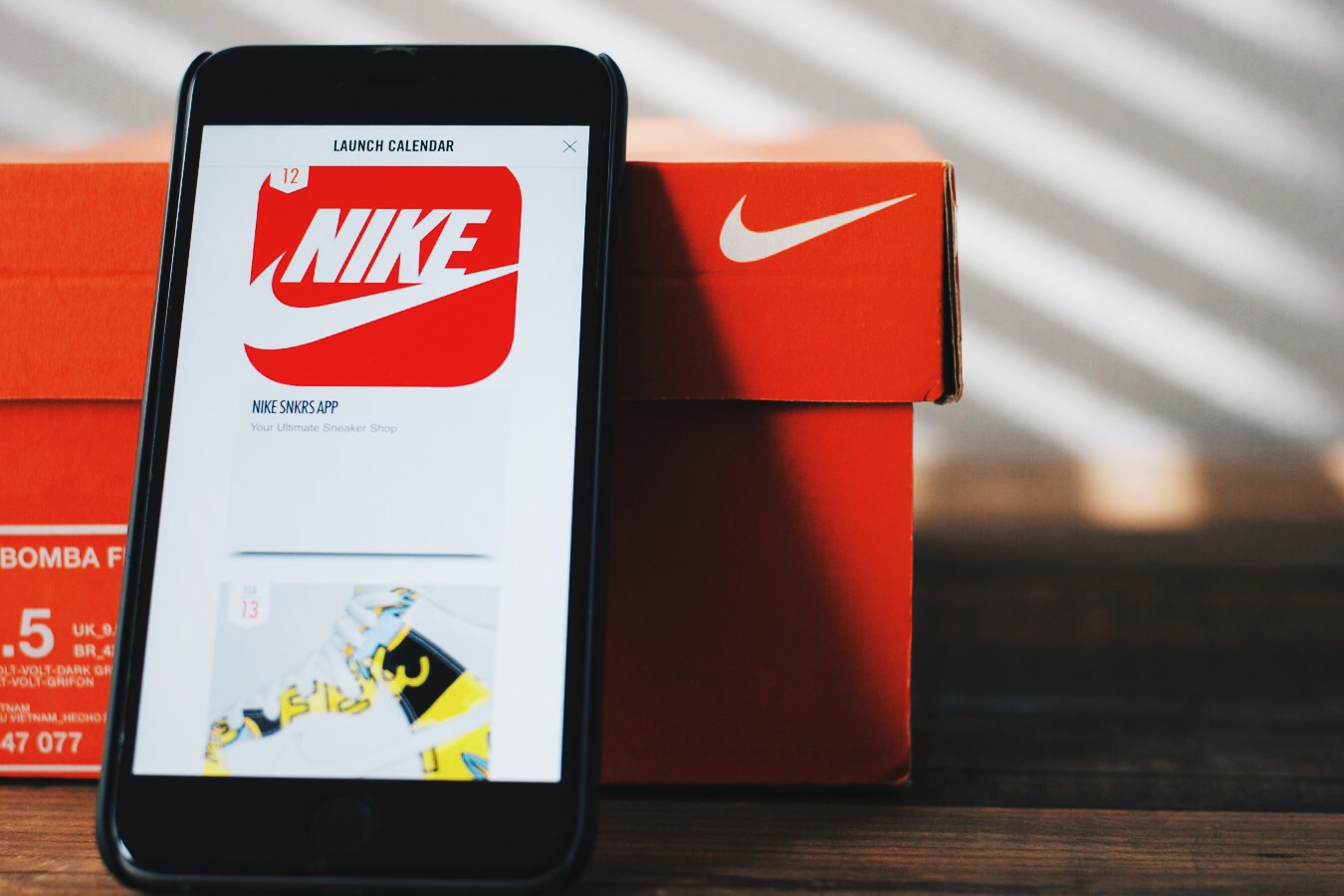 by Brendan Dunne
Nike debuted its SNKRS app this week, a new platform that will allow users to stay up to date on releases, get the history behind the sneakers, and even purchase.
The last of these is obviously the most important. We tested out the Nike SNKRS app on the KD 7 "Floral" drop. Overall, the app offered a much smoother checkout process than what's been on Nikestore. Then again, the KD 7 "Floral" wasn't an instant sell out, so it wasn't the best litmus test.
Anyway, here's a quick rundown of how it works.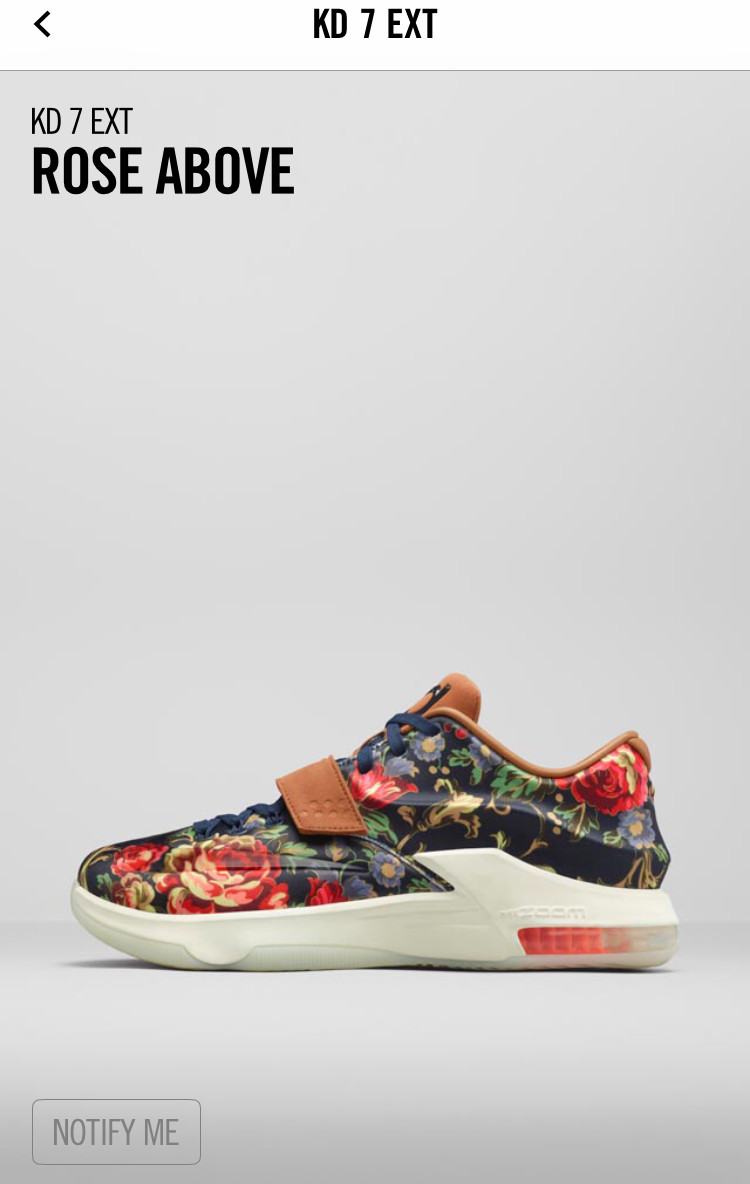 Users can subscribe to certain sneakers and category franchises to receive notifications on when new shoes are available.


As soon as 10 am EST hit, we tapped on the KD 7 "Floral" and the "notify me" button changed to reflect that the shoe was up for purchase.

One tap on the price button, one tap to buy, and we were in the checkout stage. The app also remembers your size and credit card info to save time.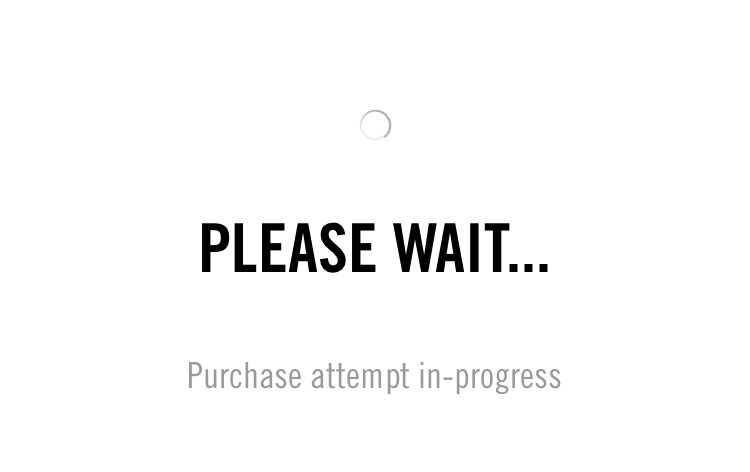 In lieu of the standard "waiting in line for your spot," the app presented the above image.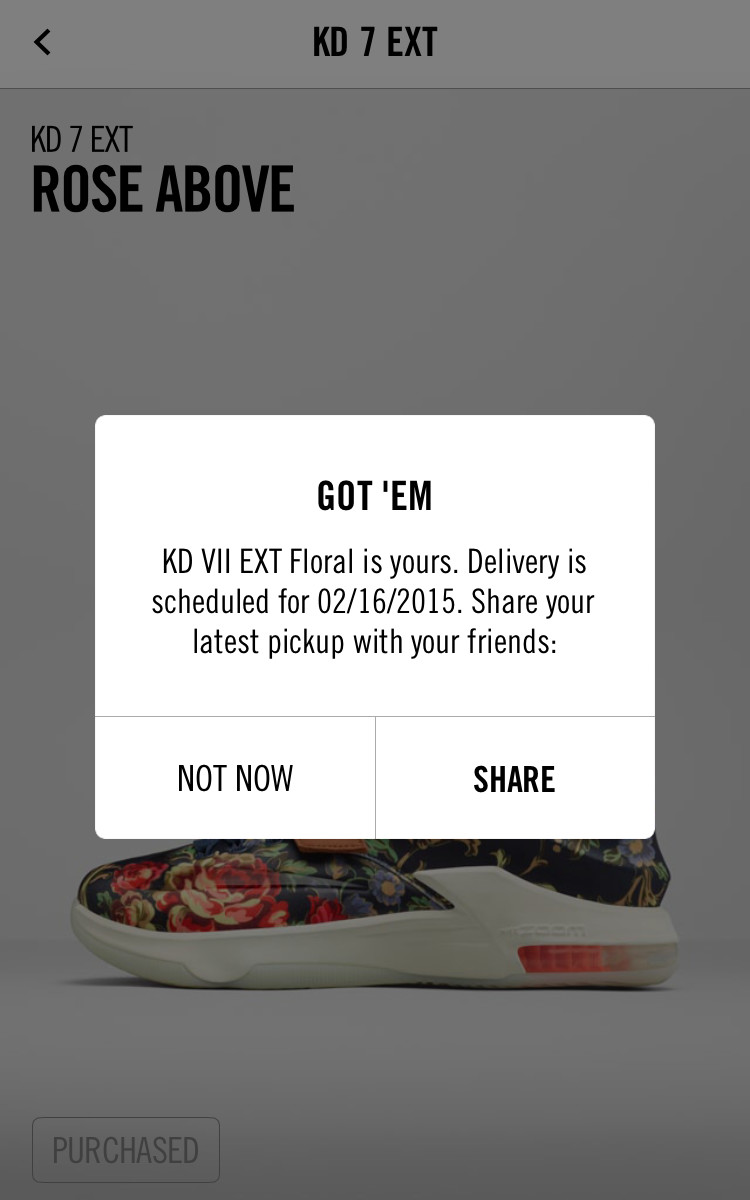 Seconds later, the purchase was complete. The transaction takes place through your standard Nikestore account, and shipping info is emailed to you immediately.
Based on the quick test for the KD 7 "Floral," the Nike SKRS app definitely provides a more streamlined checkout process than Nikestore does. All told, the purchasing took about 7 seconds and only a couple of taps on the screen. More info on how to gain access to the Nike SNKRS app can be found here.