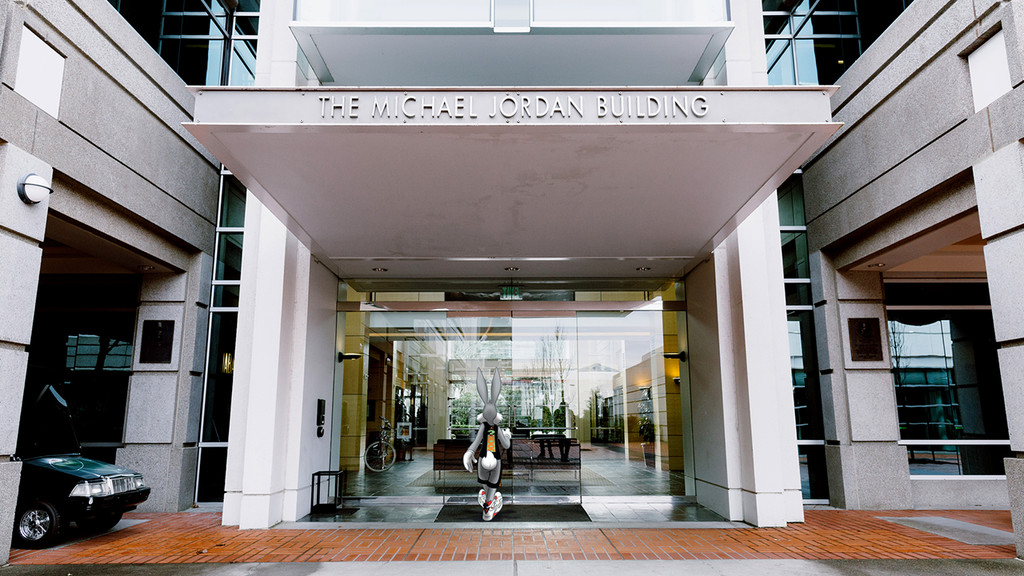 by Brendan Dunne
Bugs Bunny is apparently on campus at Nike's world headquarters in Beaverton, Ore. today.
The reason for his visit? Jordan Brand hasn't been clear about that, but it's possible that he's in the lab working on new Hare Jordan gear. It just so happens that today is Tinker Hatfield's birthday too, so maybe Bugs is there to celebrate the special occasion.
Jordan Brand's image posted here features Bugs apparently taking a selfie and doing some inception by wearing the same Hare Jordan shirt that appears on the poster behind him.