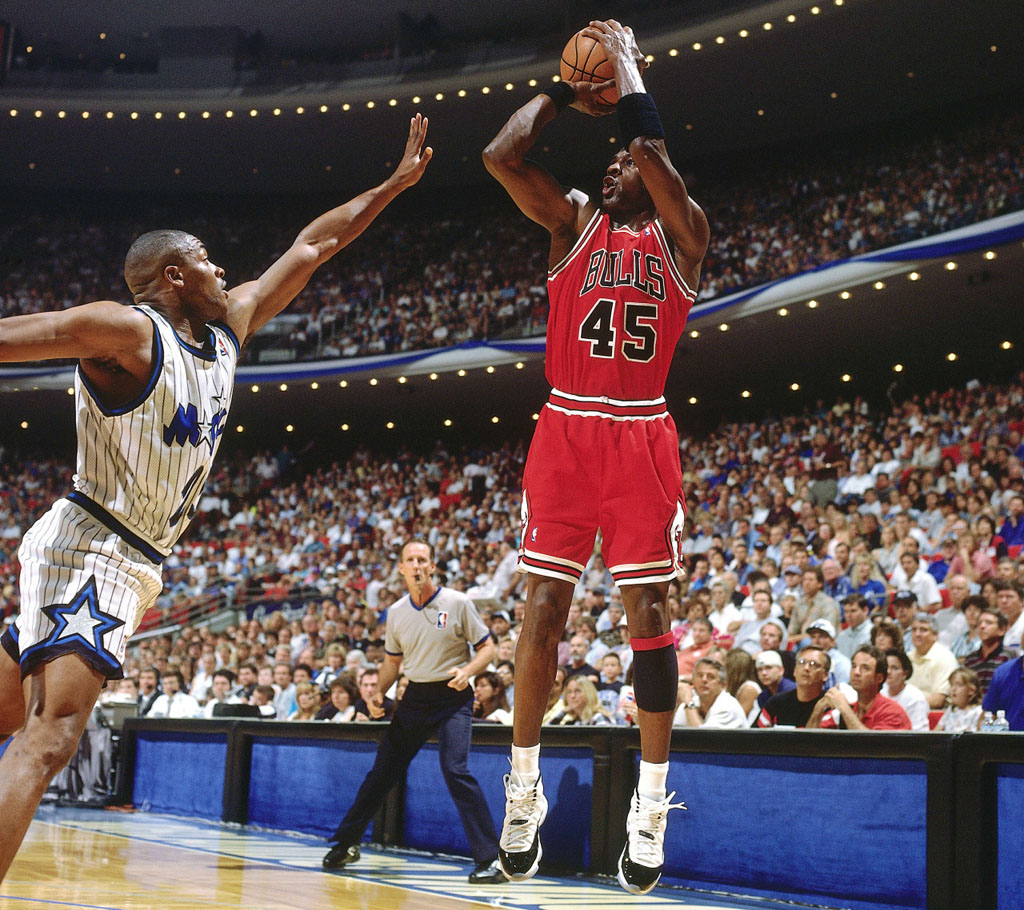 intro by Brandon Richard
The Orlando Magic were the new power. A young team led by a duo of superstars that helped carry the torch during Michael Jordan's brief baseball hiatus. Now Jordan was back, and his Chicago Bulls were to square off against the upstarts in the 1995 Eastern Conference Semifinals.
Jordan was a player who always understood when the stage was big, and the anticipated matchup against the Magic was just that. He not only wanted to show that he was still king of the court, but in a matchup with his brandmate Penny Hardaway, the king of sneakers as well. What some people may not remember is that before the Bulls made history a year later, Jordan debuted the Air Jordan 11 against the Magic in the '95 playoffs. In fact, it was on this day, 20 years ago.
The Jordan 11 was unlike any shoe before it. Designer Tinker Hatfield met Jordan's desire to have a 'shiny' shoe with an addition of a patent leather overlay — a first for basketball footwear. Along with an icy blue sole and carbon fiber shank plate, it was impossible to not to notice the shoe on court, especially as Jordan left the no-frills Air Jordan 10 behind. Twenty years later, the Air Jordan 11 has a case for being the most coveted basketball sneaker of all-time.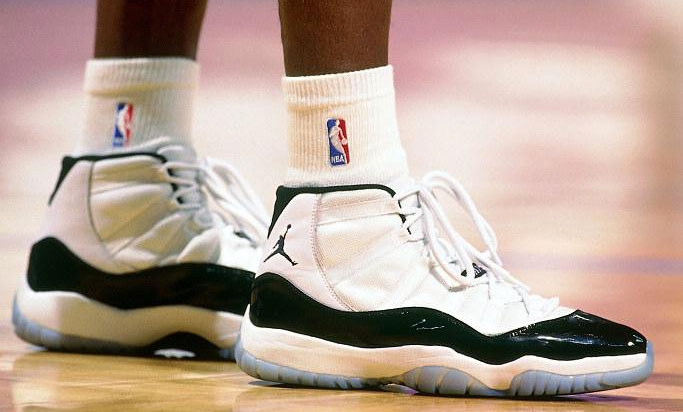 The first memory I have of the Air Jordan 11 was when MJ debuted it against the Magic in that series. However, I didn't get the best look at the shoe and somehow missed Ahmad Rashad's famous sideline report with the close-up shots. Before blogs, social media and the grey market, we had to watch the games (non-HD) for a 'First Look' at upcoming sneakers. I even found myself hoping that Jordan would fall in games so that cameras would catch his sneakers up-close. But with the 11, I'm not sure one could truly understand what they were seeing without an in-person look.
That happened in 1995, when I was in the 6th grade. I had a friend by the name of Antwaan, who I haven't spoken to since and only remember because of this story. Antwaan showed up to school one day wearing 'Concords,' which was a bit of a hit to my ego, since I was known as the 'sneaker guy.' I wanted to hate the shoe — mainly because I didn't own it. But there was something undeniable about the 11. It looked nothing like anything I had ever seen as far as basketball shoes are concerned. The way it followed me around that day was reminiscent of the monster in a horror movie. I'm in line for lunch, Antwaan is standing behind me in Concords. I walk to my next class, Antwaan walks by in Concords. I go to the bathroom, Antwaan walks in wearing Concords. We had a fire drill, guess who stands next to me. We even had classes together. I was incredibly jealous and it was one of the few times a pair of sneakers truly broke my neck.
I finally ended up getting the Black/Red colorway a few months later, courtesy of a Super Bowl bet with my mom.
That's my story — now read more first Air Jordan 11 memories from other members of the Sole Collector community.
Steve Jaconetta, Archive and Release Date Editor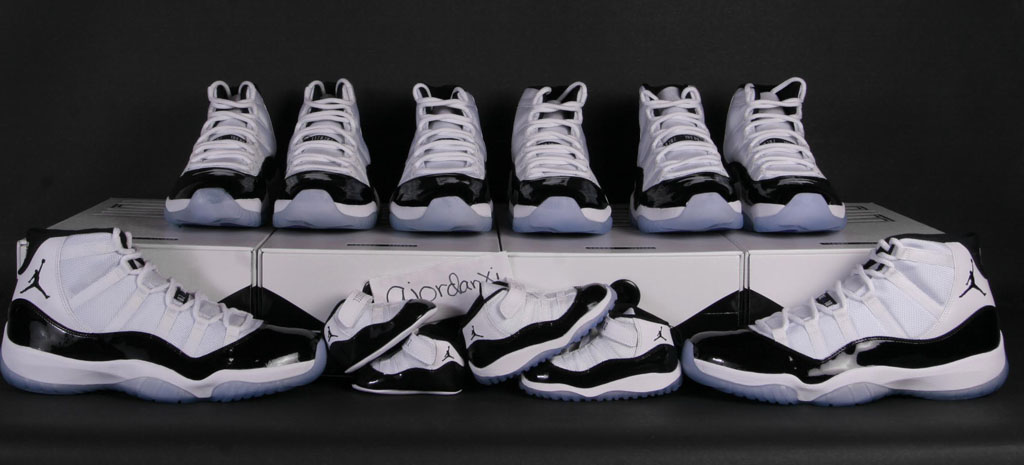 The first time I saw the Air Jordan 11 was on TV in 1996. I was sitting on the living room floor watching a Bulls game on our old box TV. I never really paid attention to sneakers too much until I noticed the 'Concords' on MJ's feet that night. I was blown away. Love at first sight. I went to school the next day and it was the main topic of discussion at lunch. One of my good friends didn't like them, then came in wearing the 'Columbias' the next day. He said he didn't like the black and preferred white-based kicks — that and his parents bought him everything. Needless to say, I wanted them bad! But my parents couldn't afford them at the time. I still asked, well, begged for them, but no can do. I vowed that day that if they were to ever come back, I would get them (multiples), and every other colorway that would release as well. Needless to say, my passion for sneakers began that day. And when the Concords came back out in 2000, I purchased multiple pairs, along with every other retro that followed to present day.
---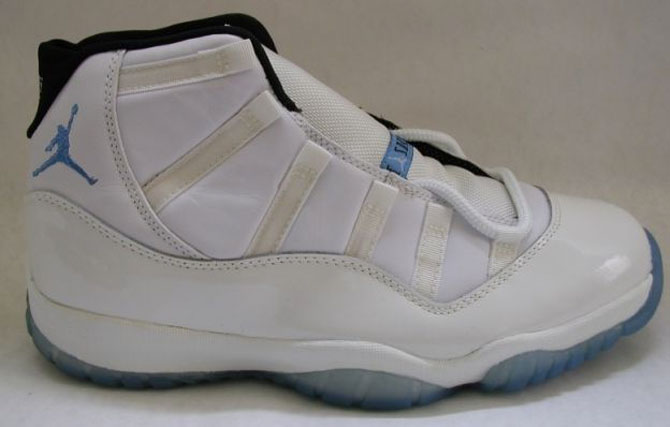 My first memory was on eBay at a friend's house during the summer of 2002 as I was going into high school. Before me, my friend had a head start in the whole Jordan game and eBay takeover. He owned a pair of 17s that I thought looked ahead of its time with the lace covers and a metal box. I told him to help me find a pair of Jordans that I liked and we came across Columbia 11s. I dont know how or who owned the pair — they were used a lot already and slightly yellowed, but good enough for me at the time. I purchased them with OG everything for a little over $130 shipped. I eventually sold them a few years later when I got more into Jordans and understood how popular they actually were. That led to me finding NikeTalk in 2003 (where I purchased DS Bred 12s in 2003 for $130 shipped before they were sought after) and ISS a few years later. That's probably why my two favorite shoes are the 11s and the 12s.
---
Chromeposite, Jordan Forum Moderator
My first memory of the AJ 11 is actually one of the first moments I knew I'd be a sneakerhead for life. When the 11s came out in 1995, I was 9 years old. I remember sitting on my parents' couch and watching a Bulls game. When they cut to my main man Ahmad Rashad on the sidelines, I distinctly remember the camera panning down from his suit jacket to his suit pants, and finally to some crazy beautiful kicks I had never seen before. He was wearing the Concords, with this suit, which blew my 9-year-old brain.
Looking back on the video, it's a pretty innocuous report and quick shot of the shoes, but something about that quick look changed my view on sneakers forever. Fast forward 20 years, and the 11 is still one of my staple shoes, as I own Concord highs and lows, Breds, and even Gamma Blues. All because of one sideline report.
---
---
When MJ debuted the Air Jordan 11 'Concord' in Game 1 of the 1995 Eastern Conference semifinals, I honestly wasn't paying attention. It took a sideline report from Ahmad Rashad in Game 3 at the United Center in Chicago and a camera pan down toward his feet, that had me saying, "DAMN, I need those." It instantly sparked my interest in sneakers and a quest to obtain a pair when they released in November of 1995. It would become my very first pair of Air Jordans and my favorite pair to this day.
---
I first saw it in the 100 foot rim commercial. I even watched the behind-the-scenes. I'm still wondering how he got down from that rim.
---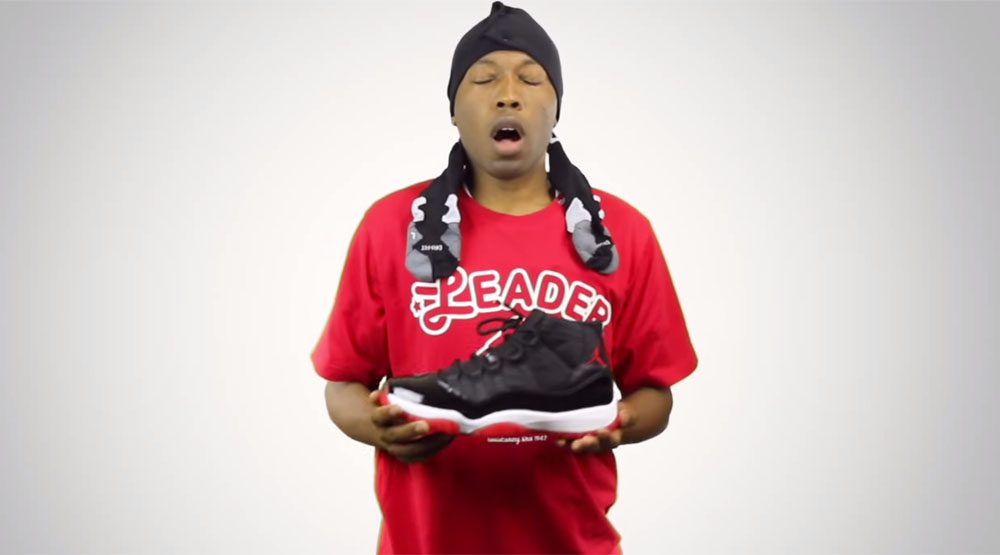 The first time I saw the Air Jordan 11 was actually not on the feet of MJ, but on one of the older guys in my neighborhood. The place that I grew up had a few guys that were able to acquire their finances through alternative means, and because of that, they always seemed to have the coolest gear. I remember we were all at the Boys and Girls Club playing basketball and he had them on playing in a game against my older cousin, who was like my idol. It was the Black/True Red pair, and he was on the court killing it. He always had a nice jumper, but I was so wrapped up in his shoes that I'm sure I'm making more of how well he played that day. After the game, I asked him about them and knew instantly that I needed to get a pair.
Suffice to say, I saved up my money and purchased myself a pair and have loved them ever since. While I have other colorways of the Jordan 11, the Black/Red will always be my favorite.
---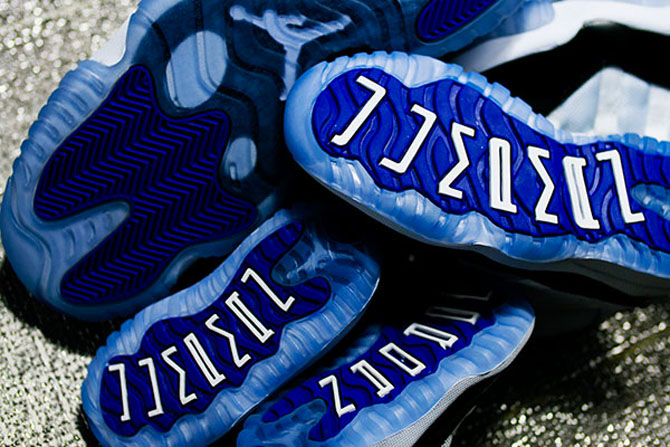 I was 22. I remember seeing a kid wearing OG 'Concords' in a GS size, laces tied tight. I said, "Daaamn, those are ugly!" Then I saw MJ gliding around in them, so clean, so fresh, and I was hooked. Tried copping in U.S. — outlets all sold out, of course. Started calling overseas stores and still all sold out. This started my Jordan collecting spree. Now I'm broke, thanks MJ.
---
JumpmanBostic, Collector Extraordinaire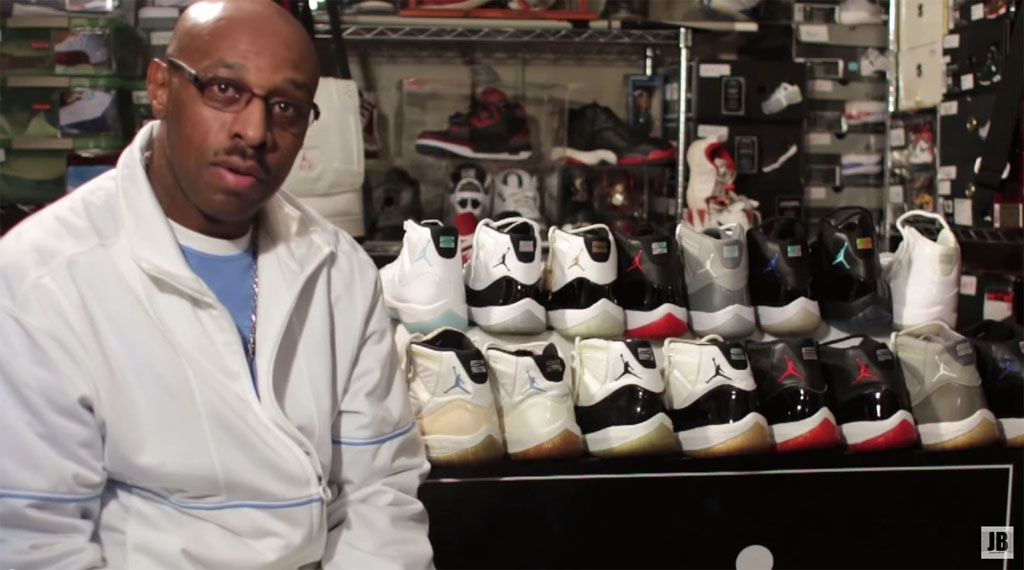 In 1995 during the NBA Playoffs. I remember seeing MJ rocking the Concord 11s against Tinker Hatfield's wishes, while playing against the Orlando Magic. MJ saw those beauties and took them #StraightToTheFootGame. Man, I was trying to get the camera man to get a super up close shot — the first ever sneaker with patent leather that was a performance basketball shoe.
Once again, MJ was fined because they didn't match the Bulls' colors, so a few games later the 'Space Jams' were seen on MJ's feet and Ahmad Rashad was rocking the banned 'Concord' colorway. The hype of the 11 was real and remains real even in 2015.
---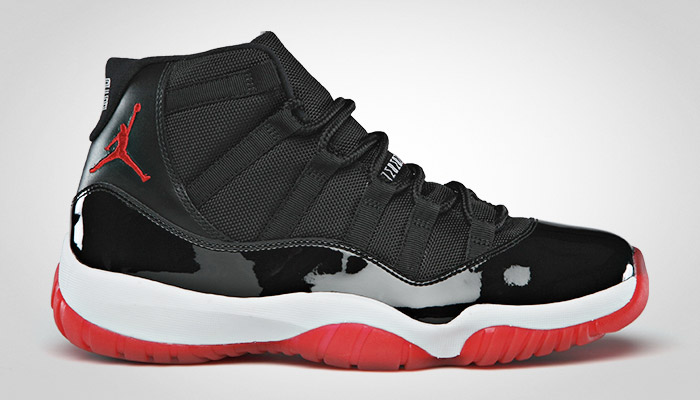 The first time I remember seeing the 11s was during recess. I may be giving away my age with this story, but whatever. Back when they first retroed the 'Breds' in '01, I saw my homie changing his shoes before we went outside. I asked him why he changed his shoes and he told me how his folks would go off after paying x-amount of dollars for Jordans. After school that day, I told my father about the colorway of the shoe. For weeks, I kept bothering him to get me a pair, but they were sold out everywhere. I wasn't aware that Jordans were so sought after back then. Now that I think of it, the 11s were the shoes that got me into the hobby. I currently own 3 pairs. These shoes are more than just a fashion statement — to me these shoes are a part of NBA history. The Bulls went 72-10 when Mike wore these, so appreciate the silhouette.