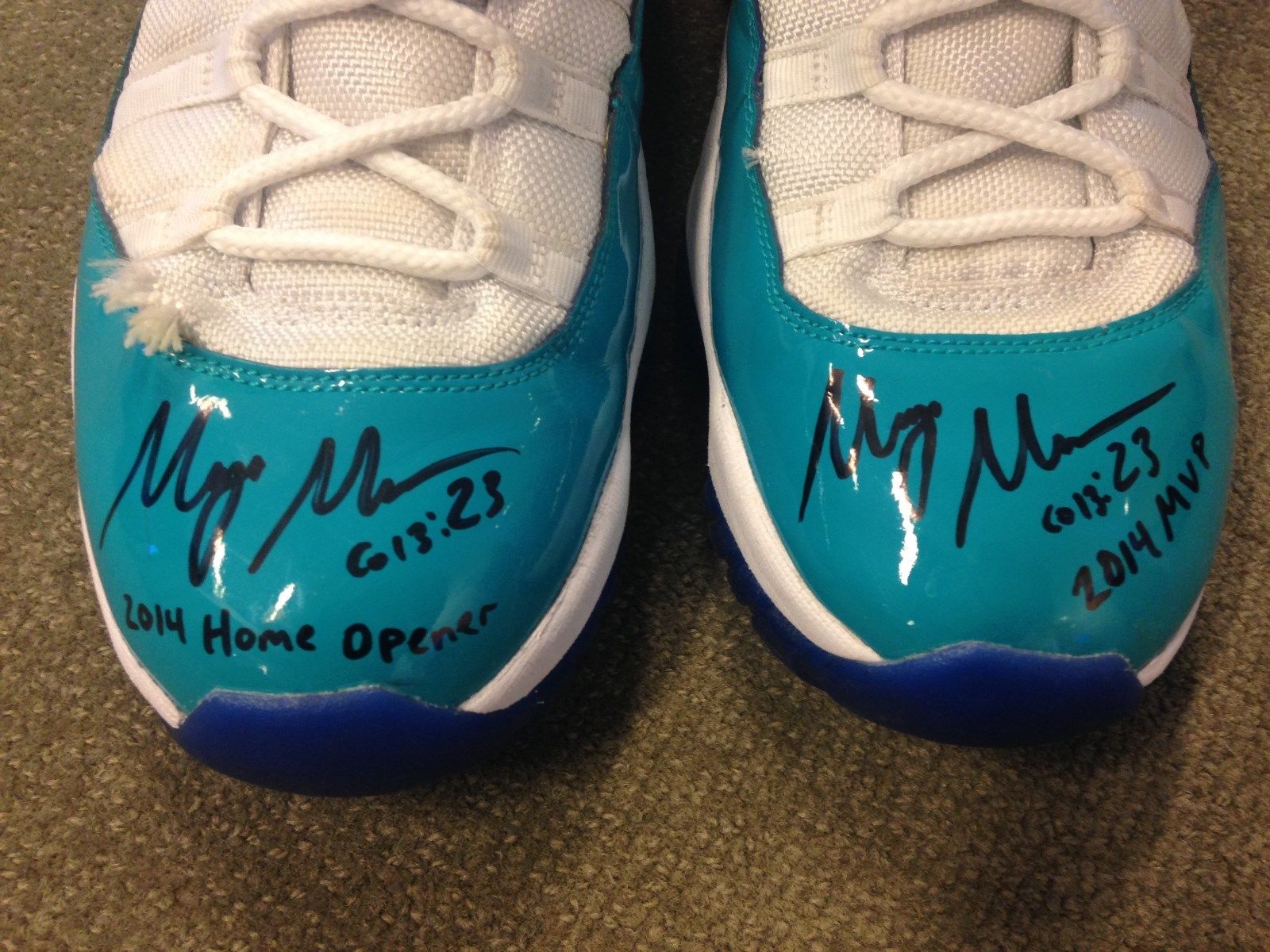 by Brendan Dunne
Remember Maya Moore's Air Jordan 11 that she wore during last year's WNBA season opener and ring ceremony? That very pair is now up for grabs.
The sneakers are of course game-worn so the condition isn't pristine, but their one-off status would make them a powerful addition to any collection regardless. Moore has decorated the patent leather here with some sharpie scribbling commemorating the sneakers' special status. Proceeds from the auction will be donated to CURE International, a nonprofit focused on giving care to children with orthopedic and neurological conditions.
The Maya Moore Air Jordan 11 player exclusive auction is live on eBay.