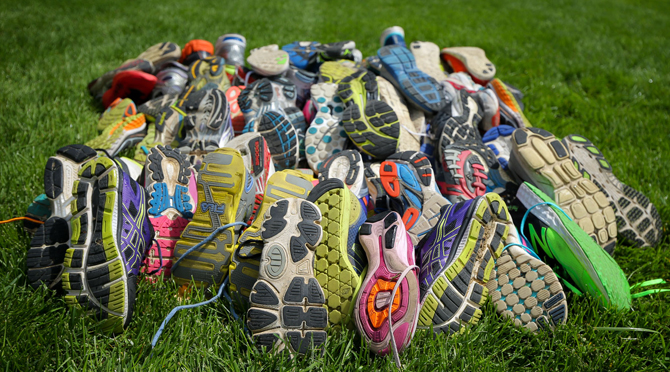 by Brendan Dunne
Would you trade in the sneakers that you're wearing right now for a new pair of adidas Ultra Boosts?
That was the question asked to racers prepping for the Bolder Boulder race in Boulder, Colo., this weekend. adidas took to the streets and offered to let people trade in their old pairs for new pairs of the model that it's calling "the greatest running shoe ever," and managed to get rid of its stock within two hours.
What became of the old sneakers that were traded in? adidas turned around and donated them all to Soles4Souls, a non-profit organization dedicated to providing footwear for impoverished communities worldwide.