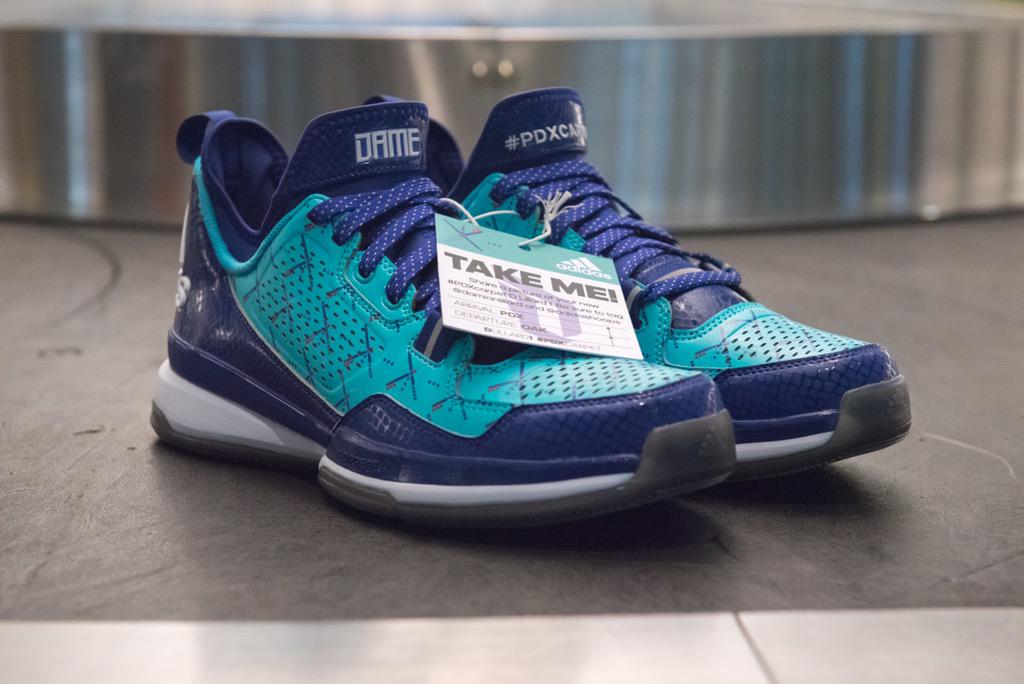 by Brendan Dunne
The adidas D Lillard 1 will dress up in a decidedly Portland look with this new "PDX Carpet" edition.
The sneaker wears a print on its upper that anyone who has flown through Portland should recognize – the pattern from PDX's carpet. The print has grown more and more celebrated in recent years, with Portland-based entities often taking advantage of it for apparel items and funky tributes. Here Lillard does the same, and even mentions it across the tongue of his sneakers.
The sneaker release date for the adidas Lillard 1 "PDX Carpet" ($125) is currently set for May 23.
UPDATE 5/22: Today, Dame Lillard and adidas surprised people getting off a flight from Oakland at PDX with free sneakers. The photos suggest that pairs of the 'PDX Carpet' adidas D Lillard 1 was placed on a conveyor belt for anybody who was willing to take them. An official release is set for tomorrow.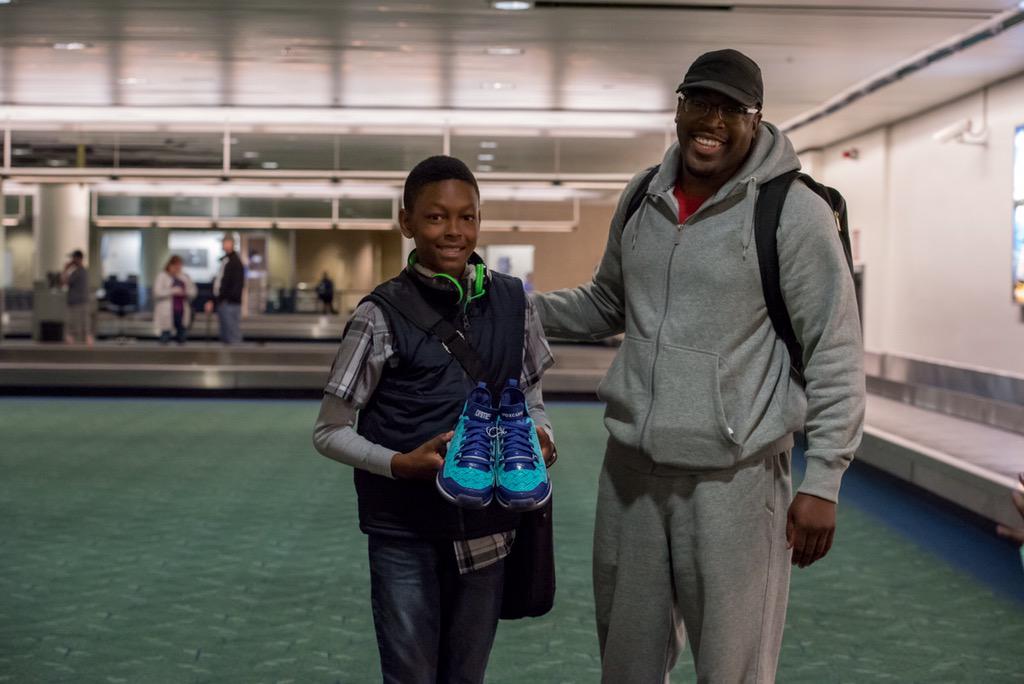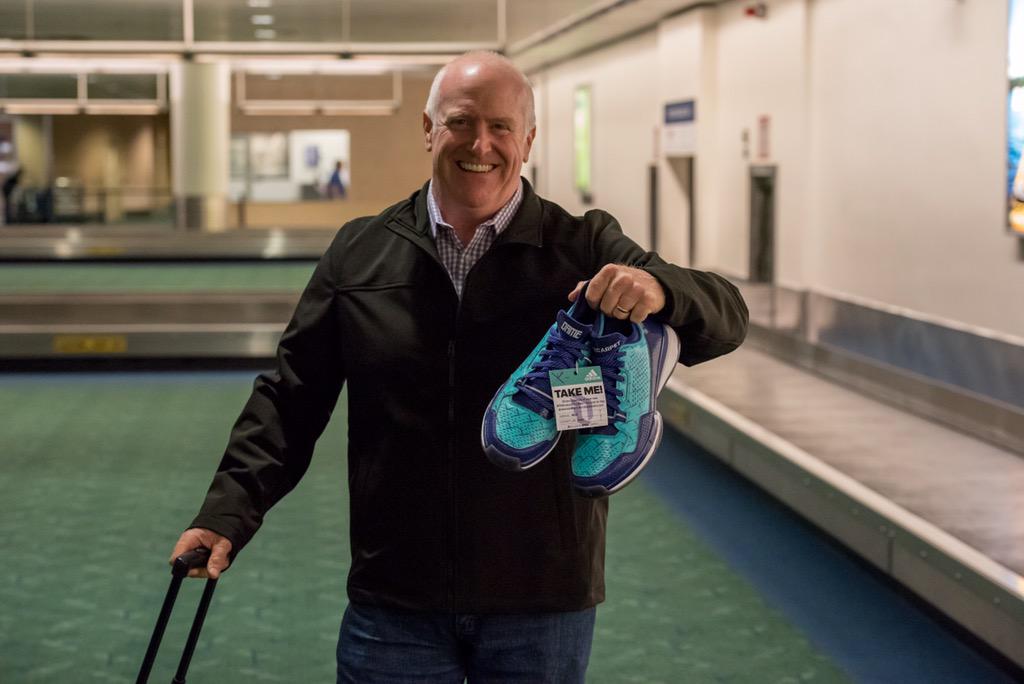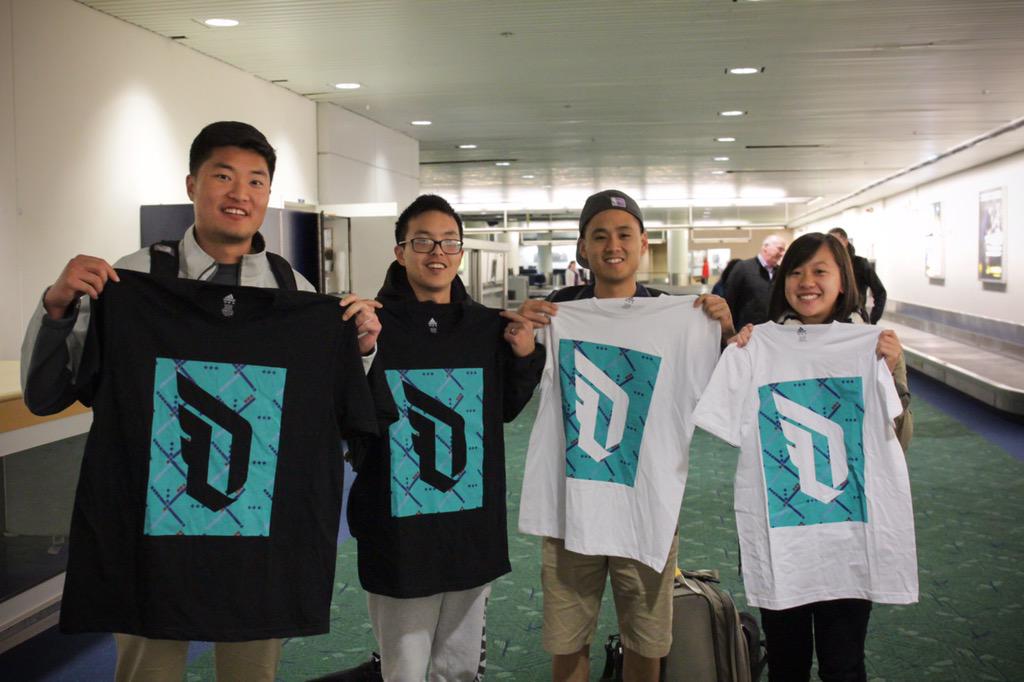 UPDATE 5/20: Official images from adidas put the sneaker in its proper context.