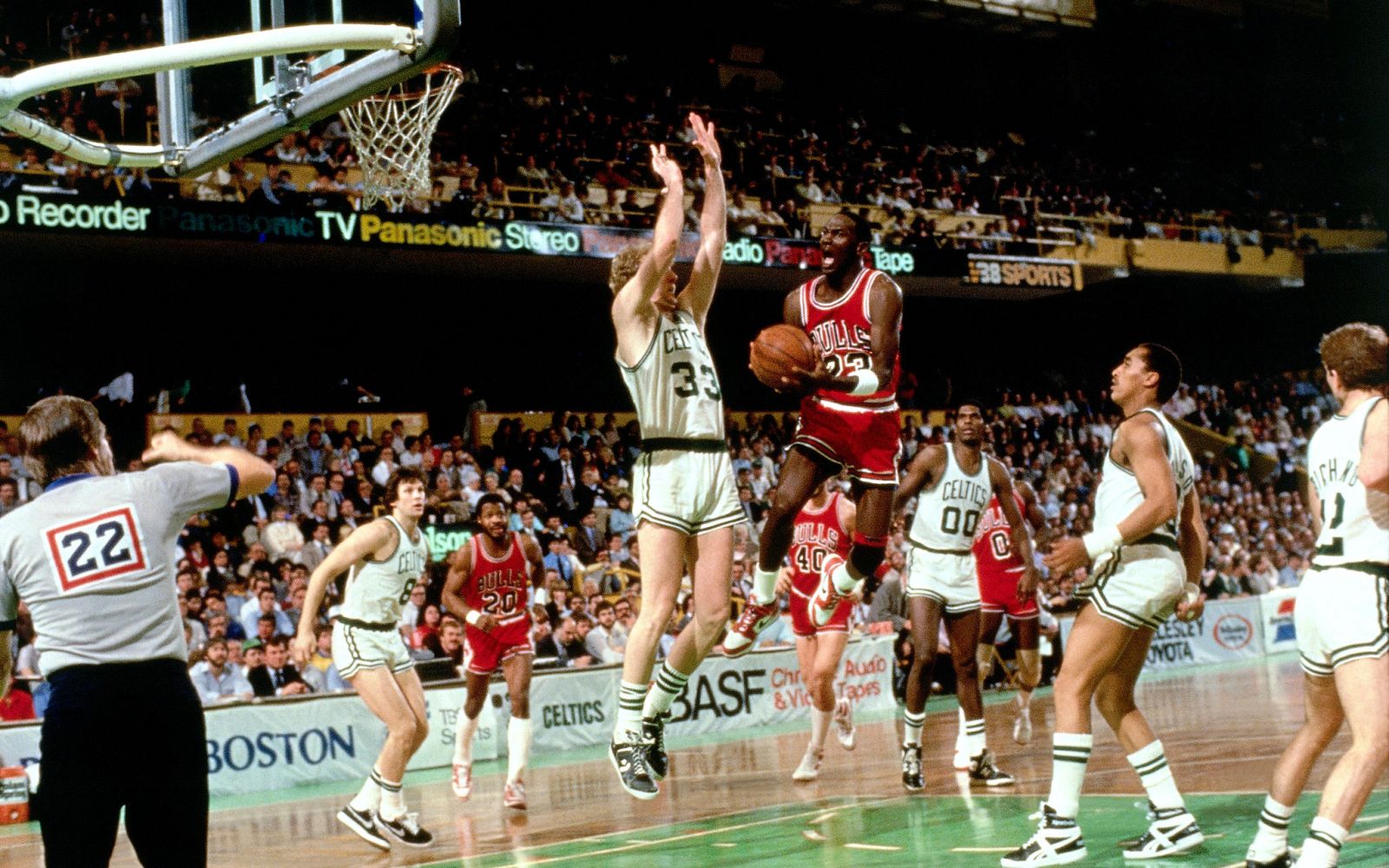 by Marvin Barias
It was April 20, 1986.
The 8th seeded Chicago Bulls went 30-52 during the 1985-86 NBA season, but still managed to sneak into the playoffs to face the best team in the league that year: the (67-15) Boston Celtics. Although the Bulls were eventually eliminated by the Celtics, a 23-year-old Michael Jordan set an NBA Playoff record in Game 2 of that series: 63 points. What's even more impressive is that those 63 points came against a team that would feature five future Hall of Famers.
Looking back at Michael Jordan's storied career now, this may seem very, well...Jordanesque. But, in context, there's more to this milestone that makes it even more amazing. Let's rewind to the beginning.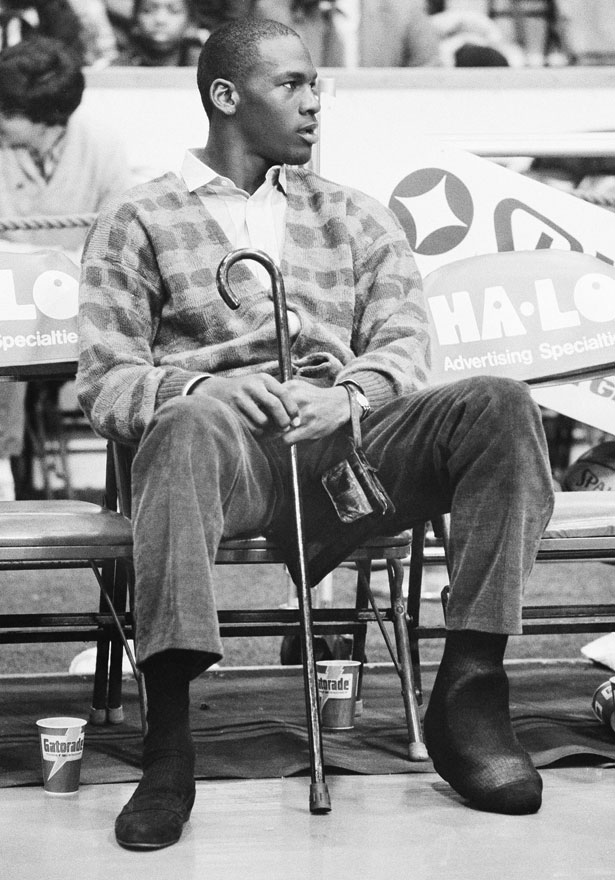 After winning their first two games of the 85-86 season, Michael Jordan and the Chicago Bulls were determined to take things to the next level. That was until the Bulls faced the Golden State Warriors on October 29, 1985—just the third game of the regular season. With 45 seconds left in the second quarter, Jordan landed awkwardly after going up high for a rebound. Michael stated that when he landed flat on his left foot, he felt something "pop out of place." Initial x-rays showed no damage, but a CAT scan days later proved that MJ broke the navicular tarsal in his left foot.
Despite the terrible news, it wasn't a season ending injury. The Bulls were hopeful that Jordan would miss just two months of action and be back in December. When December came around, the injury proved to be much more grave, pushing MJ's comeback to February's NBA All-Star weekend. Even then, the bone had not fully healed and doctors refused to clear Michael until it did.
He would finally get his chance on March 15, 1986 against the Milwaukee Bucks. After missing a total of 64 games, he would play just 13 minutes in a losing effort. Bulls management restricted his playing time to about seven minutes a half. If the Bulls wanted to make a run at this year's Playoffs, Jordan had to persuade management to play him more minutes.
To assist with Michael's progression, Nike outfitted MJ with a custom Air Jordan 1 with buckles, straps, and orthotics as precautionary measures. One of these player exclusive sneakers floated around on eBay back in 2011. According to the seller vivid.vintage, Michael wore the shoes for a regular season game against Boston on March 21, 1986.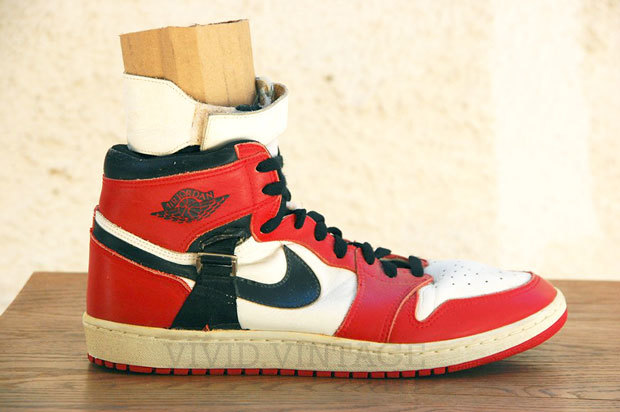 The team went 6-9 after MJ's return and it was enough to clinch the eighth and final playoff spot in the Eastern Conference, setting the series up against the Boston Celtics. If there were any more doubts from Jordan about his injury, it did not show. Check out the video below as a confident Michael Jordan explains why he came back for the 1985-86 season instead of sitting out for the year.
In Game 1, the Bulls lost 123-104, despite MJ putting up an incredible 49 points. That made Game 2's no-holds-barred scoring effort even more impressive. "He was hitting outside shots, driving to the hole. We had about everyone on the team guarding him," Larry Bird recanted with Bulls.com in 2011. "He obviously was in a zone. He kept them in the game with big basket after big basket. We couldn't stop him. We tried to shade him to help, everything. You were talking about a different type of talent."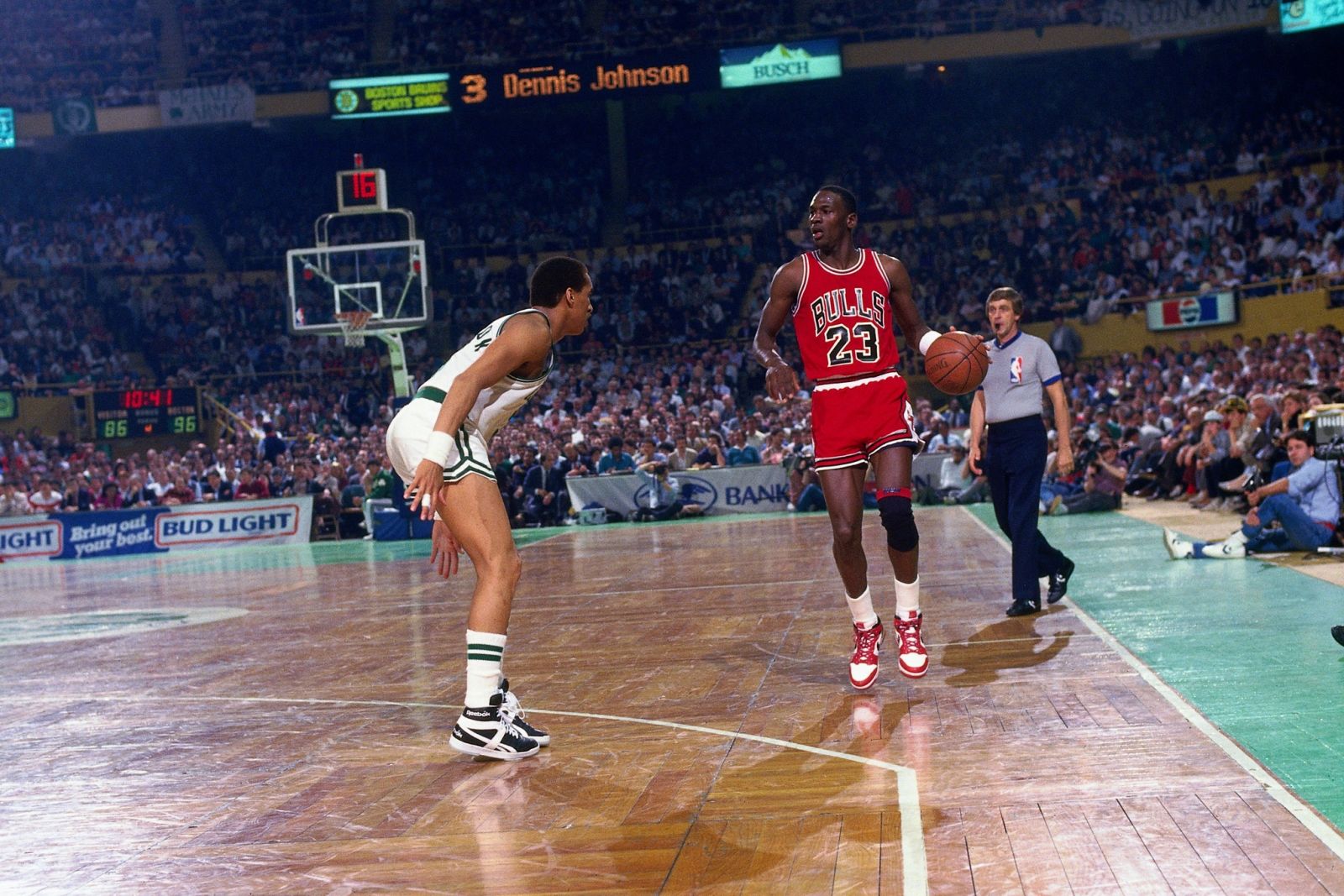 The Bulls may have eventually lost the game in double overtime, but those 63 points still stand as the highest single game playoff scoring record in NBA history. This was the beginning of what would grow to become the living legend of Michael Jordan. Everyone knew Michael was a good player but after this game, Larry Bird was quoted saying:
I think it's God disguised as Michael Jordan.
The Bulls went on to lose that playoff series, but what chance did they actually have against a Celtics team that showcased five future hall of famers, and racked up a 40-1 record at home during the regular season? This is why they were arguably one of the best teams in NBA history. But on this night, Game 2 enabled Jordan to showcase his talents as an individual powerhouse.
Twenty-three years later, Jordan Brand paid tribute to the milestone through sneakers. In 2009, the Jumpman released the Air Jordan 1 "Defining Moments" 60+ Pack which included two pairs of shoes—the White/Black-Celtic Green 1 and the Black/Varsity Red 1. The pack retailed for $225 and came in a dual drawer style box which mimicked the floor of the infamous Boston Garden.
Marvin Barias is the community manager for the Sole Collector Forums. You can follow him on Twitter and Instagram.