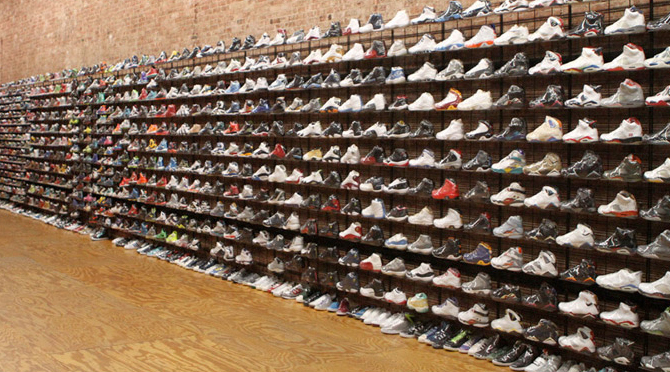 by Brendan Dunne
No matter how much some may loathe it, sneaker reselling isn't going to stop any time soon.
According to Financial Times, the market of sneaker reselling as a whole is worth an estimated $1 billion now. The data in the piece is largely based on figures from Campless, which analyzes the resell market by taking data points from millions of eBay auctions.
Unsurprisingly, the vast majority of the sneaker reselling market consists of Nike and Air Jordan releases. According to the Campless data, 96 percent of the "eBay Sneakerhead" market last year was Nike and Air Jordan. Jordans are particularly powerful. In 2013 users spent $62.7 million just on Jordans 3 through 14.