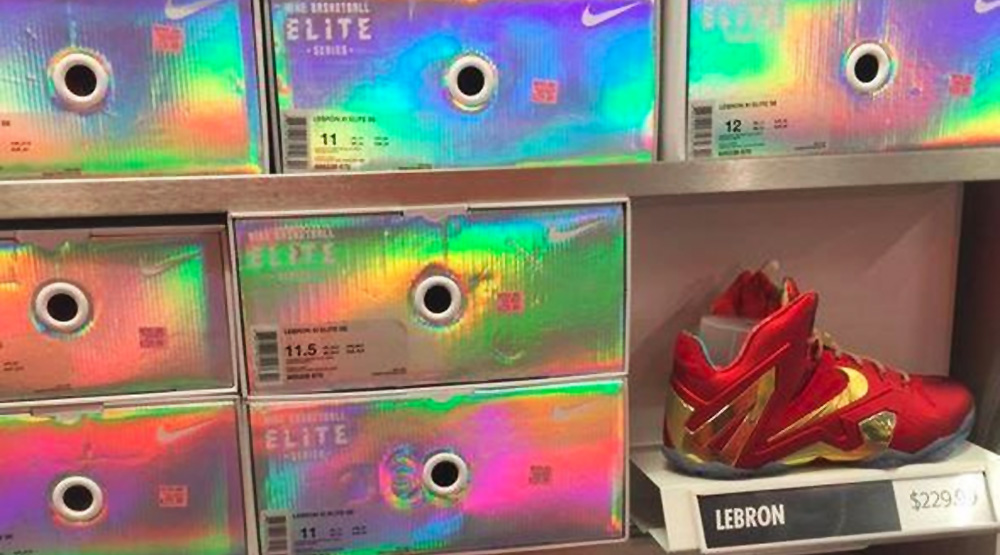 by Brandon Richard
It's hard not to notice that Nike has made an effort to increase sneaker availability. Shoes are being released more frequently, produced in larger quanities and restocked several times over. This is good news for sneakerheads who just want a pair to lace up and wear, but could be leading to a decline in the resell market.
Sneaker data website Campless believes that reselling could be trending downward, citing three consecutive months of declining sneaker sales on eBay. While they still estimate the overall market at more than $1 billion, January marked the first time in the three years since Campless began tracking the resell market that eBay sneakers sales declined. The trend continued into February and March.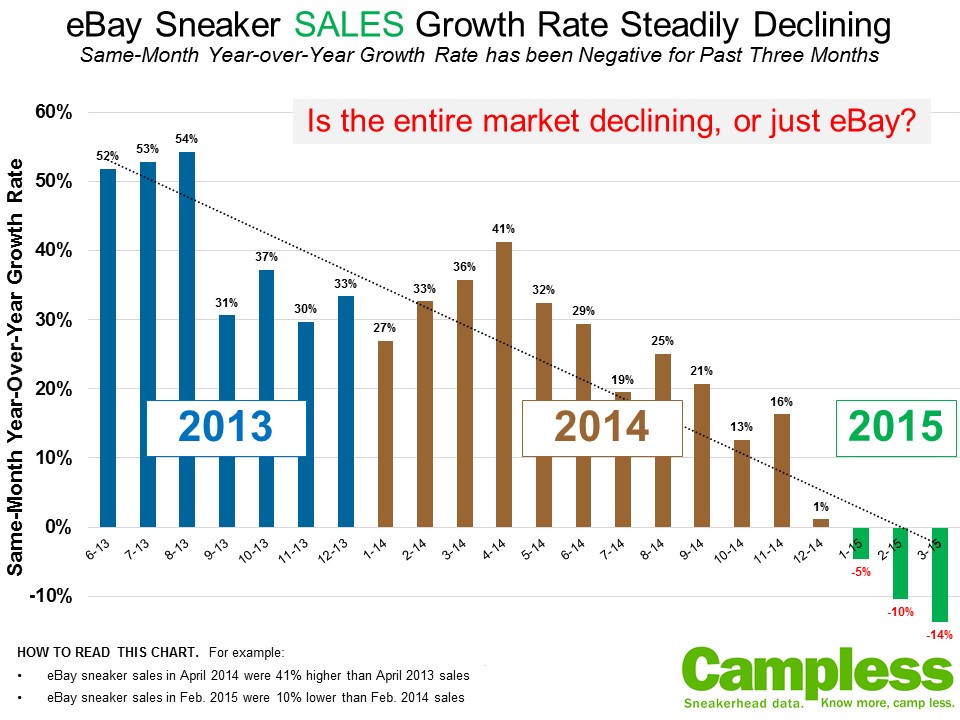 The chart above shows how eBay sneaker sales have fallen in the first three months of 2015 in comparison to the previous two years. For example, sales in March 2014 were 36% higher than they were in March 2013, but 14% lower in 2015. While just speculation, it's possible that the drop can be attributed to the mass availability of Nike and Jordan sneakers this year.
Campless is careful to leave all options on the table. They mention the possibility of sellers moving product through other channels or simply closing deals through PayPal before auctions end on eBay. The number of pairs being listed on eBay is still increasing, but at a slower rate.
For more on eBay's declining sneaker sales, visit Campless.