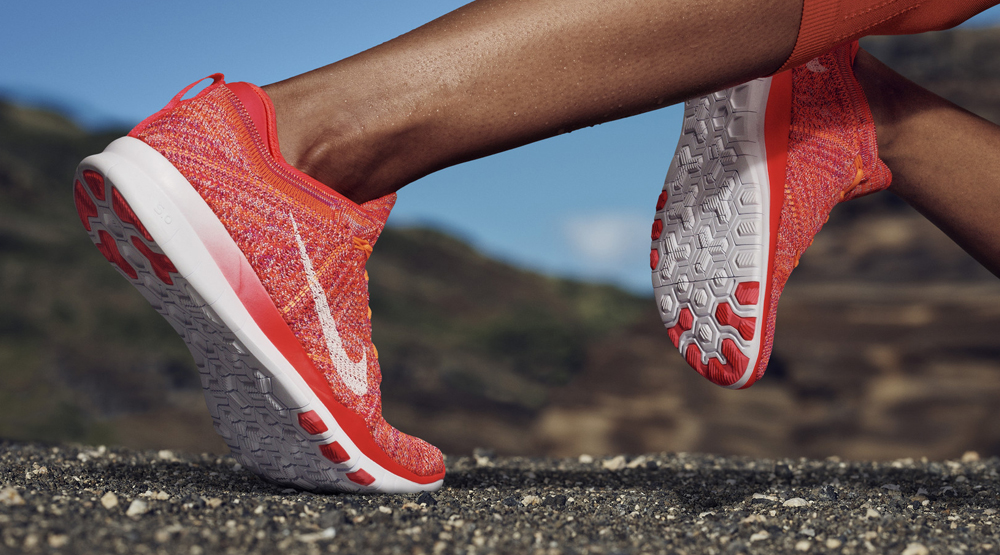 by Brendan Dunne
The Nike Flyknit line has more often been home to Women's-only styles recently.
Joining the ranks of the new Nike Flyknit Zoom Agility is another trainer that won't be available in men's sizes. The shoe is the Nike Flyknit TR 5, which is intended to cater very specifically to what Nike calls "the six core movements of training." Those movements that the Flyknit is built around are pulling, pushing, lunging, squatting, bending and rotating.
The Nike Flyknit TR 5 is available now at Nike accounts globally.